PHROBIS III model M9A1 TAN by MARTO Co. of Toledo (Spain)
became PHROBIS main subcontractor. Commercial model - Made in the 90'.
BTW, note that on the model here, there's not SPAIN marking.


These models

M9A1 TAN with the SPAIN marking on the blade,

were sold by

U.S. CAVALRY store on YADKIN (Bragg)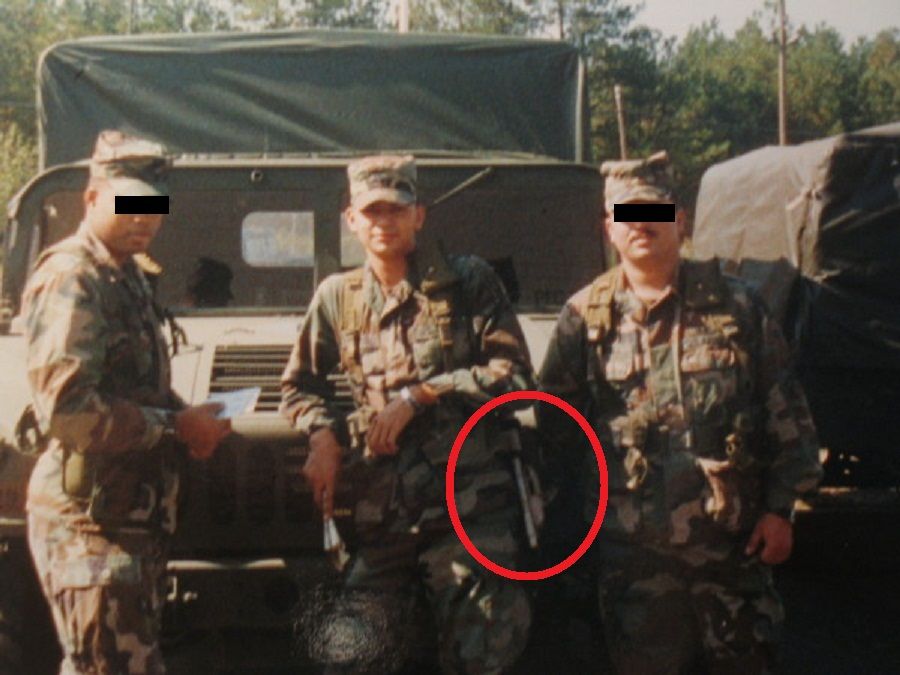 Courtesy from :
SPC Matt Simmons (center) with the TAN M9A1 bayonet with the SPAIN marking.
The photo was taken at
Fort Bragg, North Carolina, in 1993.
Mardi 20 Février 2018 -

- &copy 2018