From the Crayj military knives collection :
ONTARIO BAYONET
PROTO TYPE 2011
model TANTO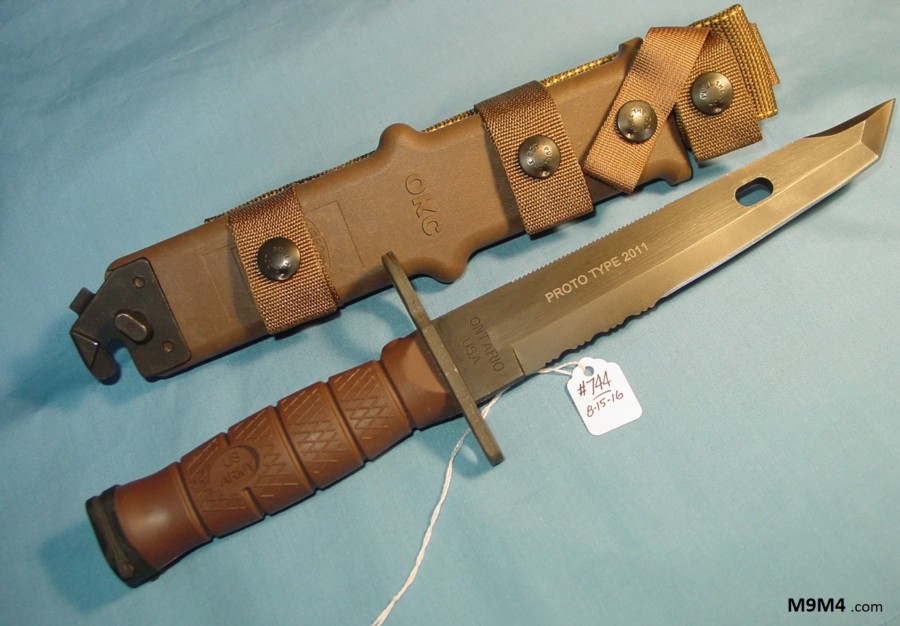 That bayonet is called the OKC 1FTS. It was produced around the 2008-2011 range....not totally sure but it was gone by the time I returned to OKC in 2013.
I'll have to check but I do not think it was ever a contract bayo. It was sold commercially for a while.
I'll spend some time in the records and get some more info.
Best Regards,
Paul Tsujimoto
V.P. of Engineering
Ontario Knife Company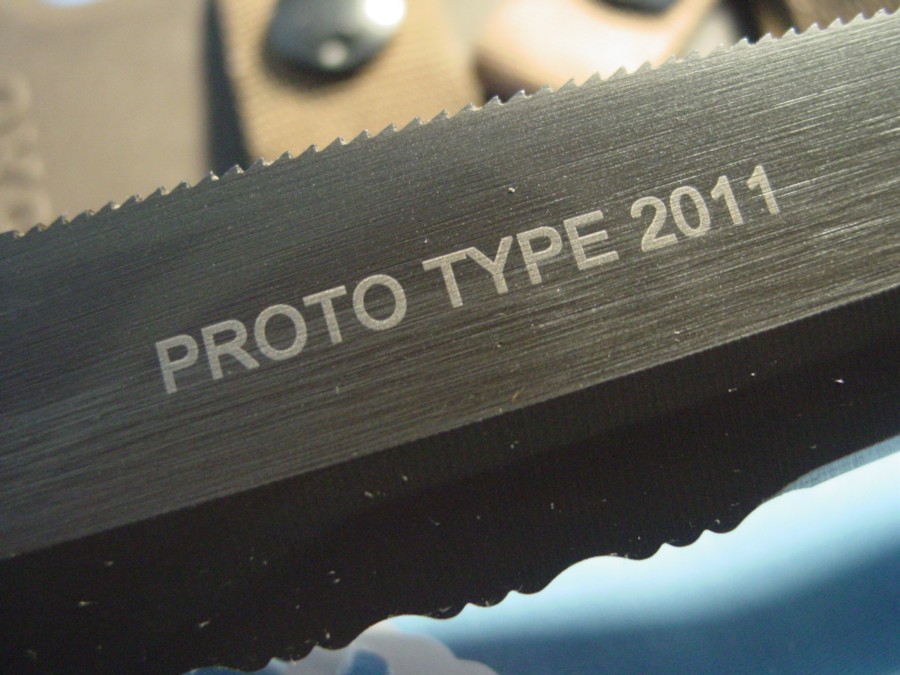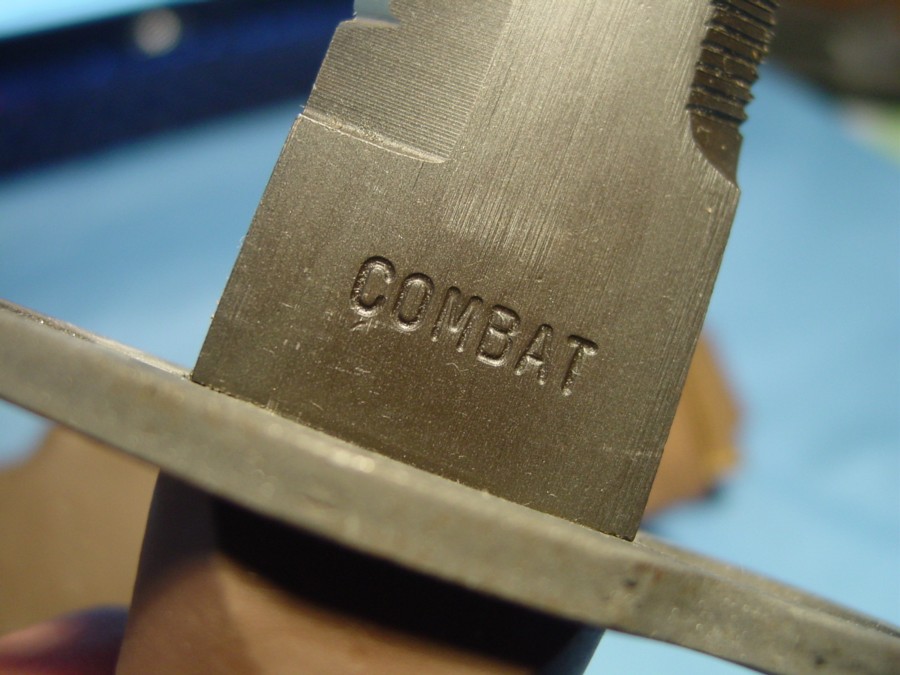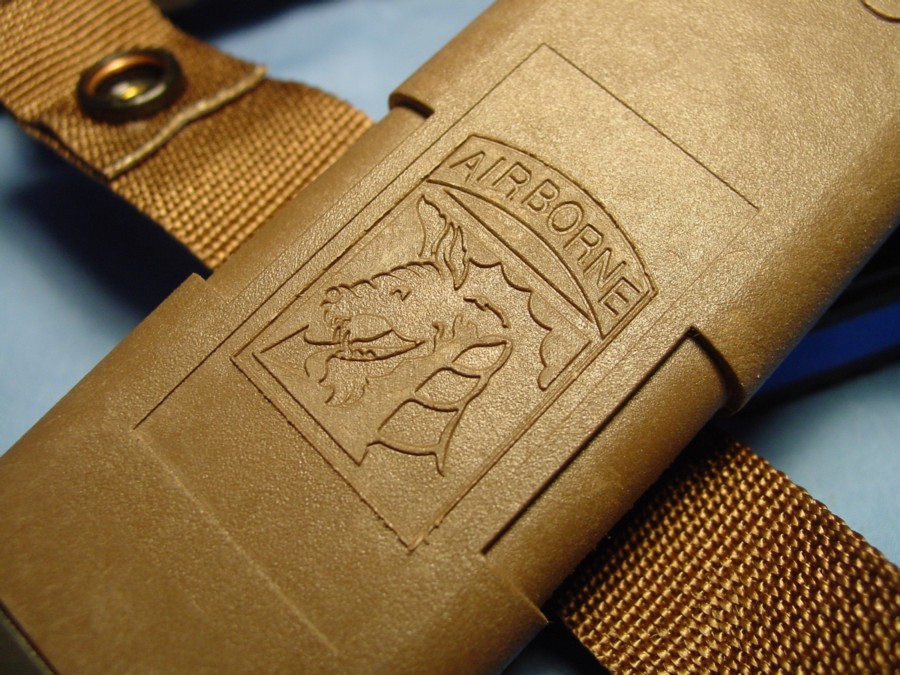 From my friend PWCOSOL :
Thanks for the link to the OKC 1FTS. I recall, a friend. telling me OKC was going to produce commercial versions of the FT-series.
As it turned out, they only made a #1FT S & 3FT S (3S). All the scabbards I saw were based on the revised model adopted by the USMC.
I have not seen the one pictured w/variant suspension in the link. In all likelihood it was easier to provide the standard OKC 3S scabbard which was already in production.
Attached in PDF file is the listing from a large knife retailer whom acquired all the left-over USMC OKC trials bayonets directly from OKC.
I cannot recall the exact name (and it was not on the copy I saved).
I am pretty sure there were no more than 50 of each pattern (and likely fewer than that for some).
Of the six variations made, only the 3FT in carbon steel (CS) was unavailable. This was probably due to the fact it was the pattern finally accepted by the USMC (with addition of the serrated blade in the final/ production model), so OKC kept them for continued testing.
In addition, all 6 variations used the first pattern scabbard having only one retention strap, chocolate-brown suspension, and no "toe boot".
The 1FT, 3FT & 6FT were made with either a carbon steel (CS) or diamond steel (DS) blade (hence 6 variations).
The CS has a sparkle to the gray finish & the DS has a smooth, black paint look to it.
Either CS or DS was stamped onto the face of the lower end of the cross guard.
Samedi 02 Décembre 2023 -

- &copy 2023