M9 BAYONET PROTOTYPE Lan-Cay USMC
Trials submission (

July 2002

)
21 units made
This is one of four styles made with blade length : long, short & blade weight : standard or lightened.
Unfortunately for the Lan-Cay maker, in december 2002,
the Marine corps announced their decision to select the Ontario Knife Company's submission.
Add. information from my friend PWCOSOL (M9 bayonets collector) :


2002 USMC trials submission bayonet pattern A1/A3. This bayonet is identical to two examples produced for the trials by markings, blade length, blade features, and fittings/suspension. There were likely some small numbers of additional bayonets to the 21 examples (in 16 different configurations) sent to the USMC for evaluation as well. Many of these would have been retained in the LanCay factory collection or assembled from spare components. It is believed the 21 examples submitted to the USMC were returned in the same condition as they were sent after it was determined the Ontario OKC 3S would be adopted.
The scabbard for the tan trials bayonets was cast in the original color as was the ergonomic grip, but the latter was made in a very limited number. A few years later a new batch of tan ergonomic grips and scabbards were cast, but in a slightly darker shade. Some collectors may refer to this color as "Coyote Tan", However, when asked, Barry Brown (owner of Lan-Cay) stated he was unaware of this difference and it was just the result of a slight variance in the composition of the tan Zytel formula, and not by design.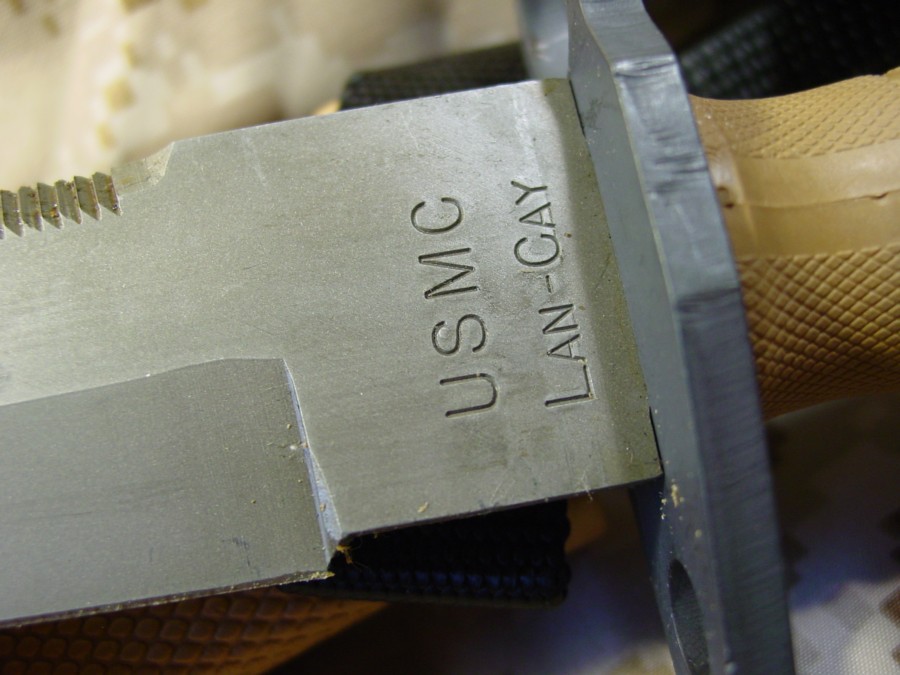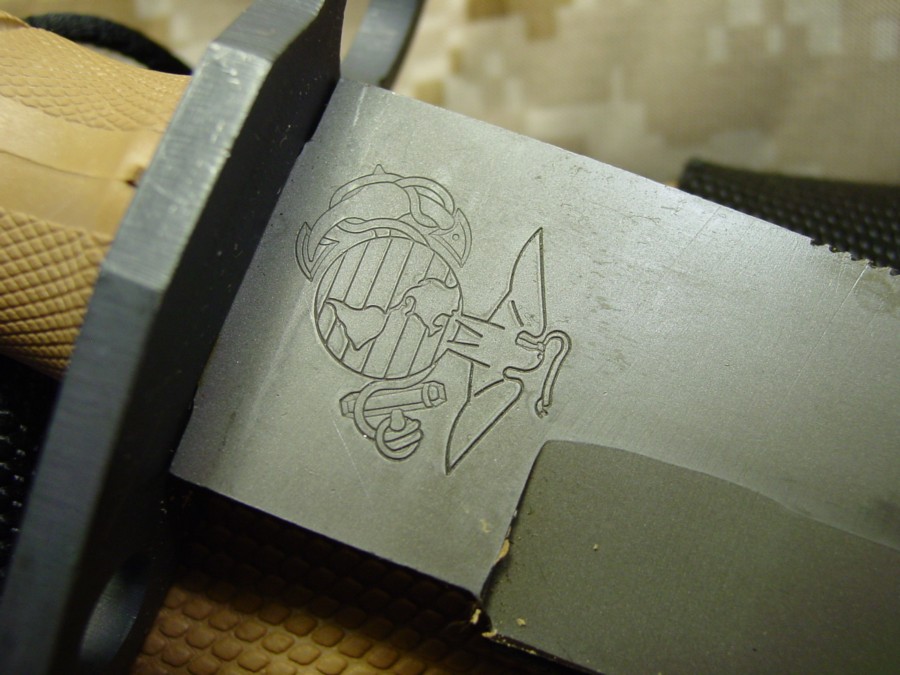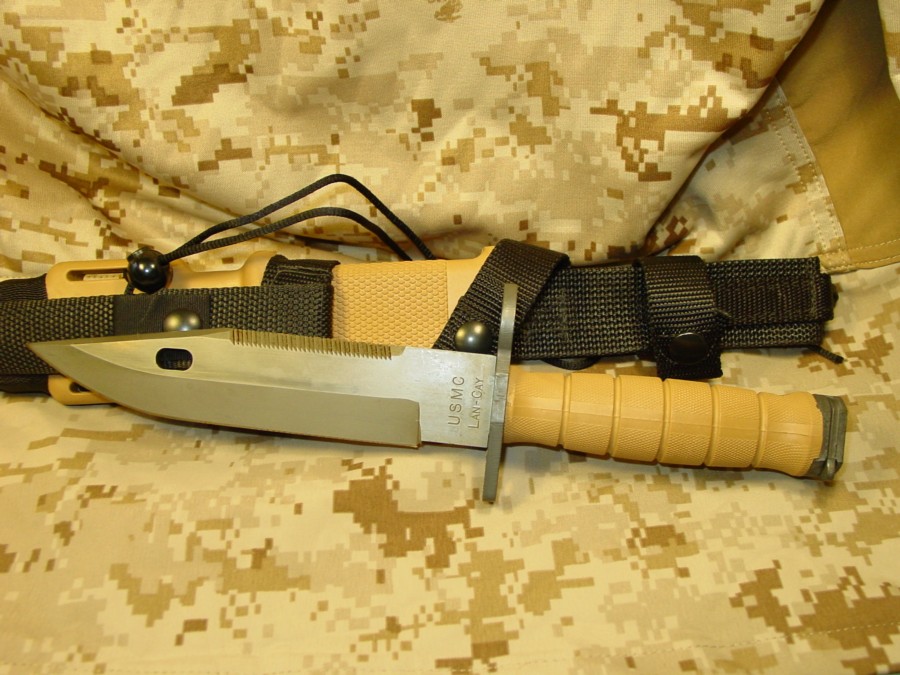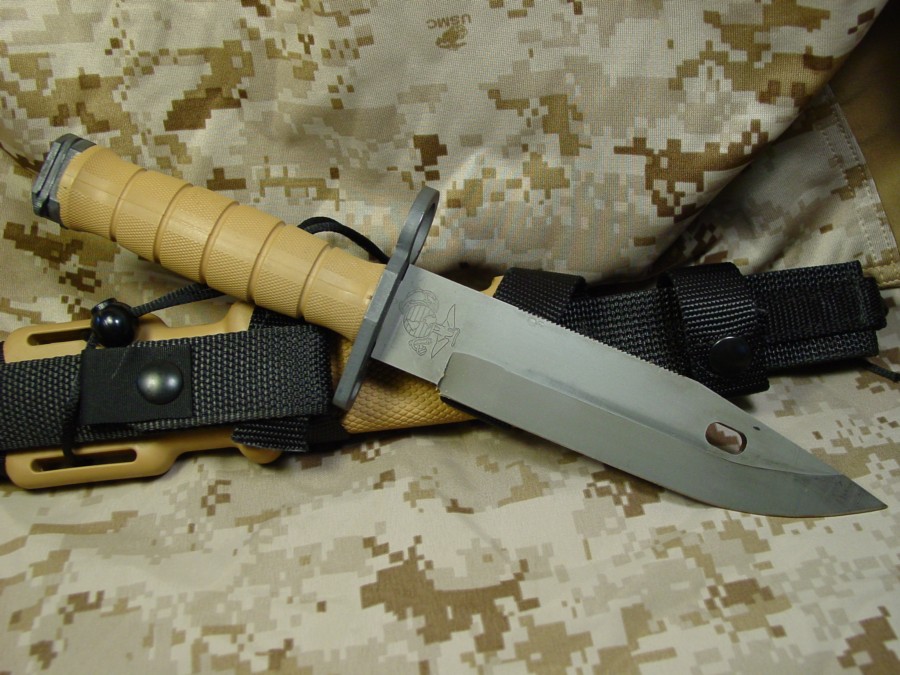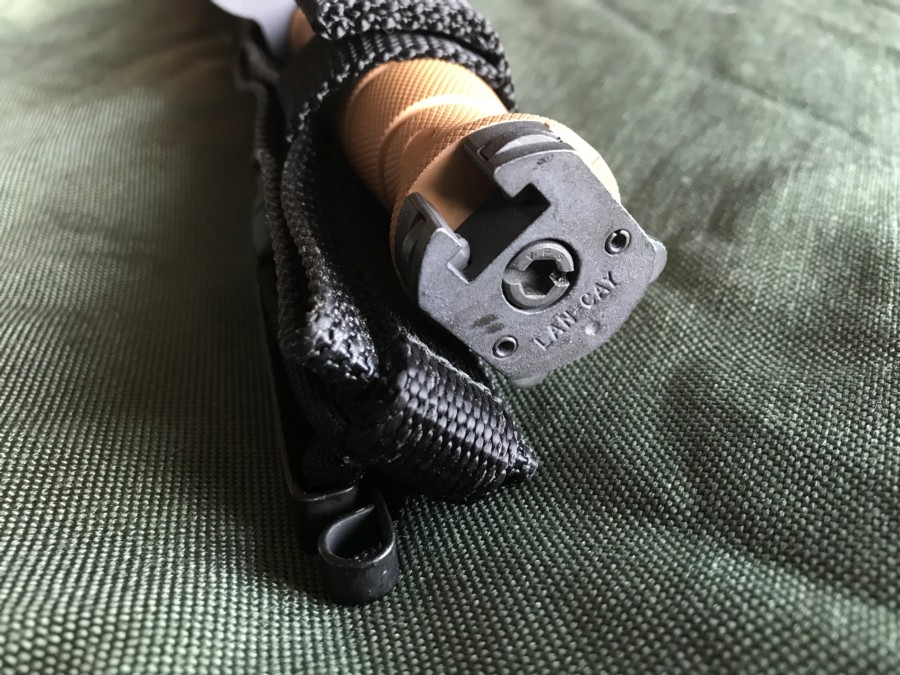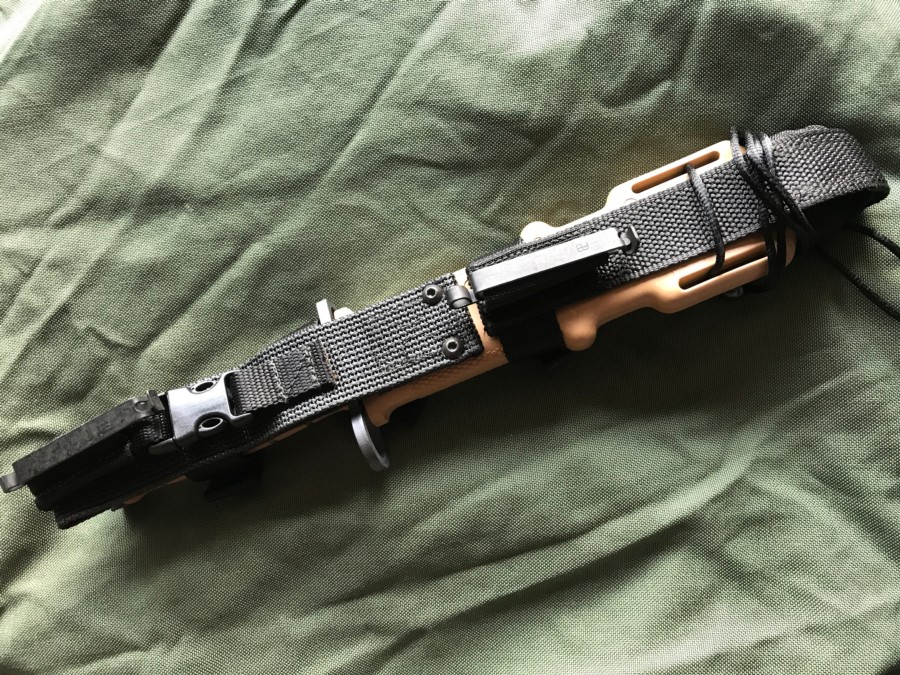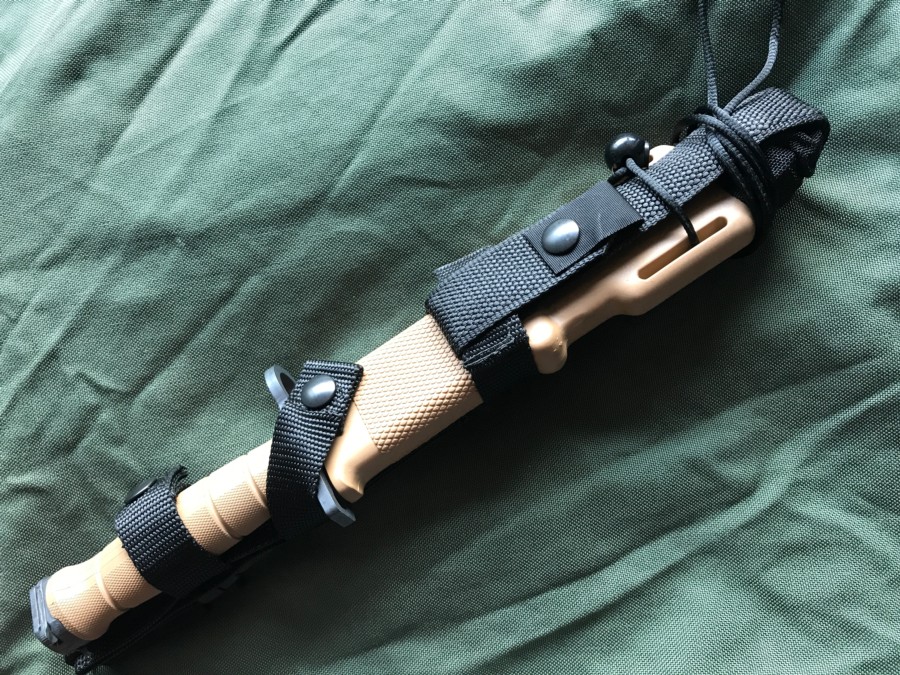 Mardi 26 Septembre 2023 -

- &copy 2023