M9 BAYONET EXPERIMENTAL PHROBIS III
Model generation 4

- HEXAGONAL TANG RODS


( This one is

# 1

)
The bayonet, M9 is one of the PHROBIS pieces that was used in designing experimental ideas as the M9 project continued after the U.S Army adopted in 1986.
According to PHROBIS, no more and

2 or 3 of these experimentaly modified bayonets were made.


The scabbard is a standard army model with the number 1 on its face just above the experimental cutter plate.
This experimental cutter plate is with no blade stop, a more curved facing and the "T" lug at anunusual angle to improve the safety factor
to the troops and the lower curve was to make the plate, wire hook less likely to snag on the soldier and his equipment.
The blade is a standard U.S ARMY contract blade, but purposely unsharpened.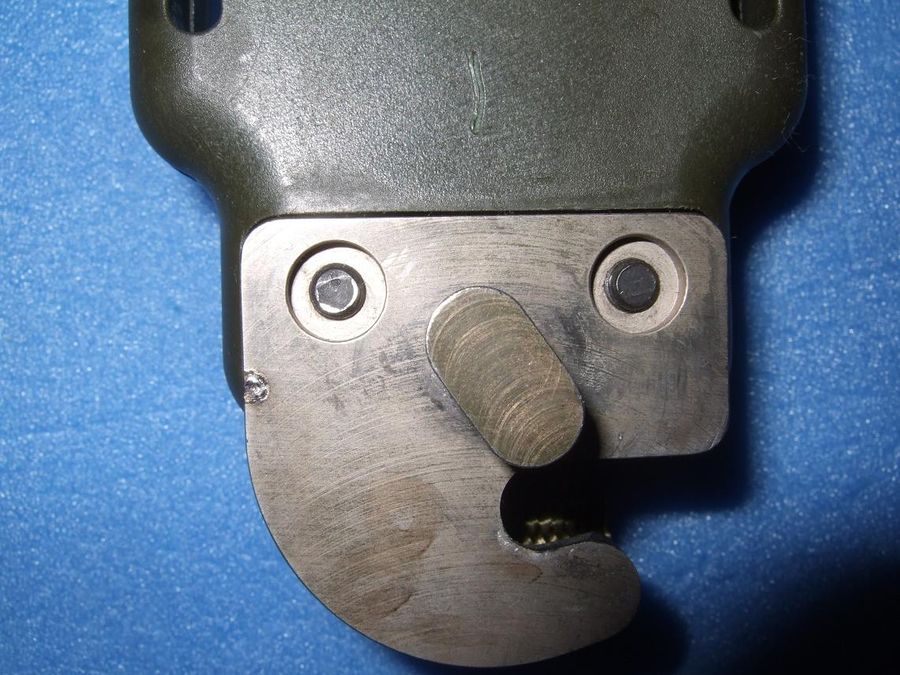 M9 BAYONET CUTTER PLATE EXPERIMENTAL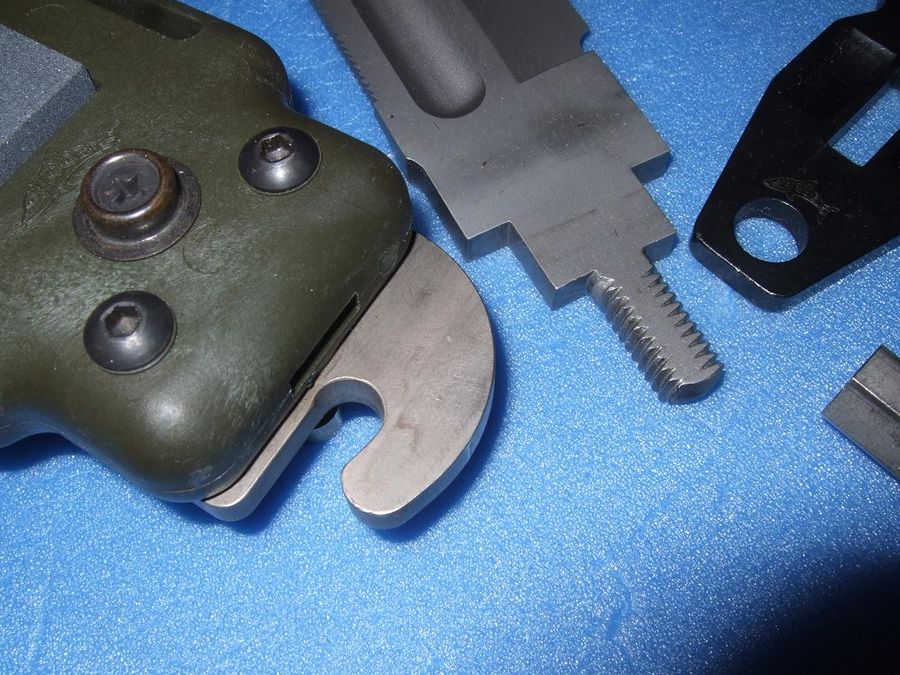 A volume of correspondence was exchanged with the Army on design modifications and improvments during the program, but the Army was afraid to make any changes as it might have resulted in adversepublicity in the procurement of the bayonet as originally accepted. Also Rock Island did not want a variety of types of spare parts in the system, this way was the main reason a blade stop was not added to the cutter plate as well.
These information was from Mister Homer M. Brett (MARINE veteran, Historian and Consultant for the U.S military)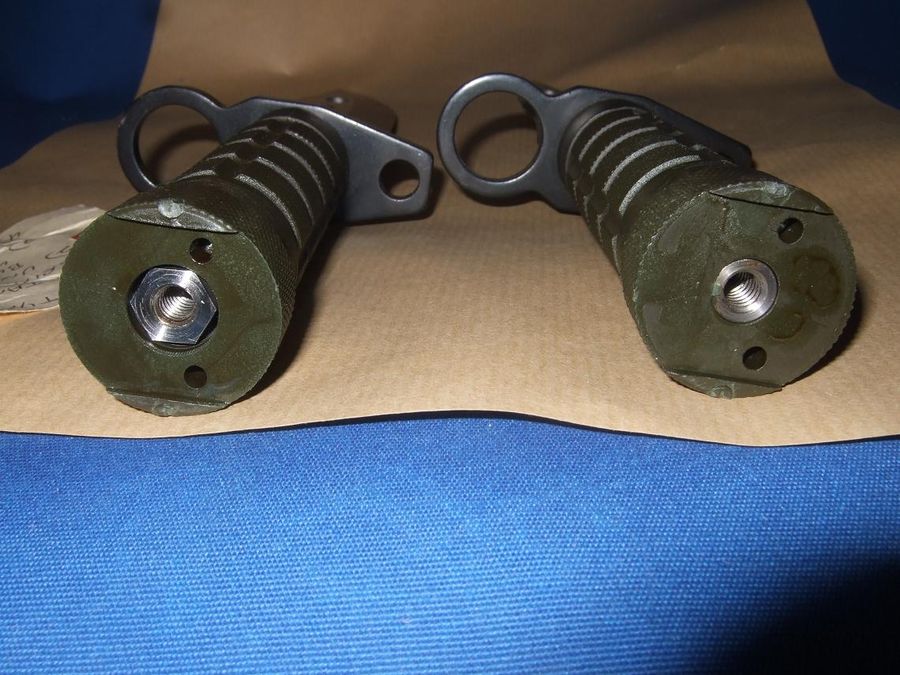 The only other change to the M9 bayonet was the necessity of enlarging the tang rod hole in the zytel grip to 1/2" in order
to allow the insertion of the rod through the smaller end of the grip at the latch plate.
The grip mold would have then been altered and all next production grips would be to the new specifications.
This project was not picked up again due to changes at PHROBIS and it died at the termination of the company.
Submitted by,
Homer M. Brett (November 1991 - add. info the 25 march 1992 were sent to M. Tom Clinton (RIP) : M9 collector)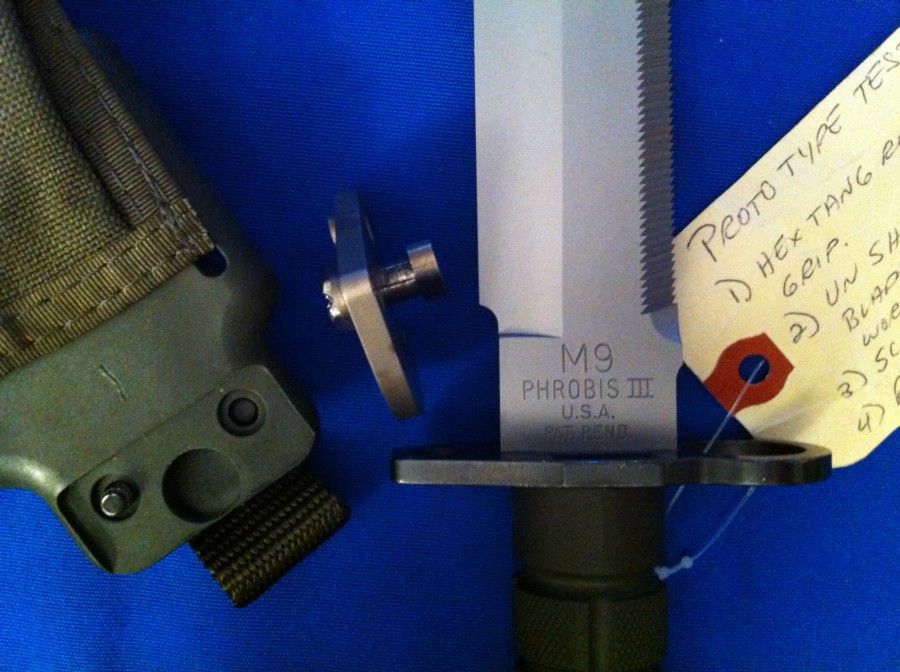 Engraved on the scabbard, this one is

# 1
Mardi 26 Septembre 2023 -

- &copy 2023