WILKINSON survival knives ( U.K. MADE )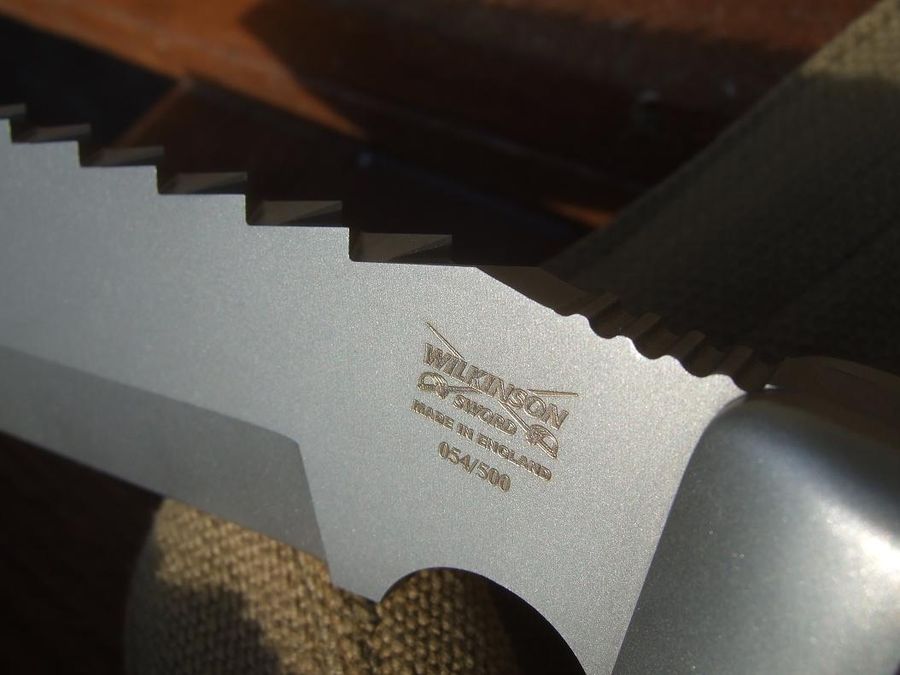 WILKINSON Sword CSK185 DARTMOOR - Made in 2003


Overall Length: 350mm (13½") - Overall Weight: 855g
Knife Weight: 640g - Blade Length: 185mm (7¼")
Blade Thickness: 6mm (¼")
Blade Type: Drop-point with a flat bevel, saw tooth profile, and spear-point
Blade Steel: 440c Stainless Steel - Blade Hardness: 57-58 HRC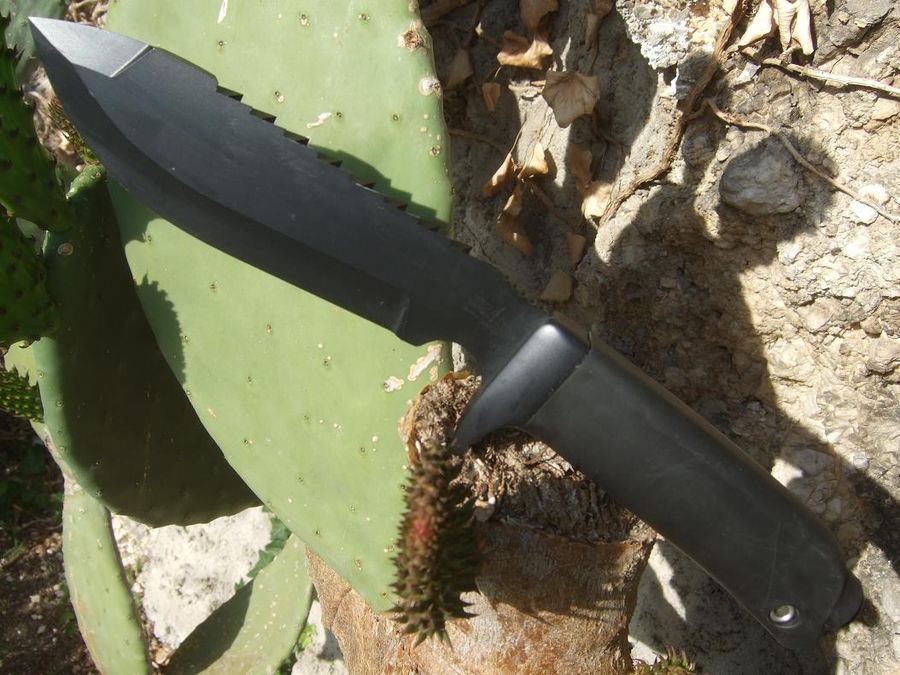 WILKINSON Sword CSK185 DARTMOOR

(BLACK)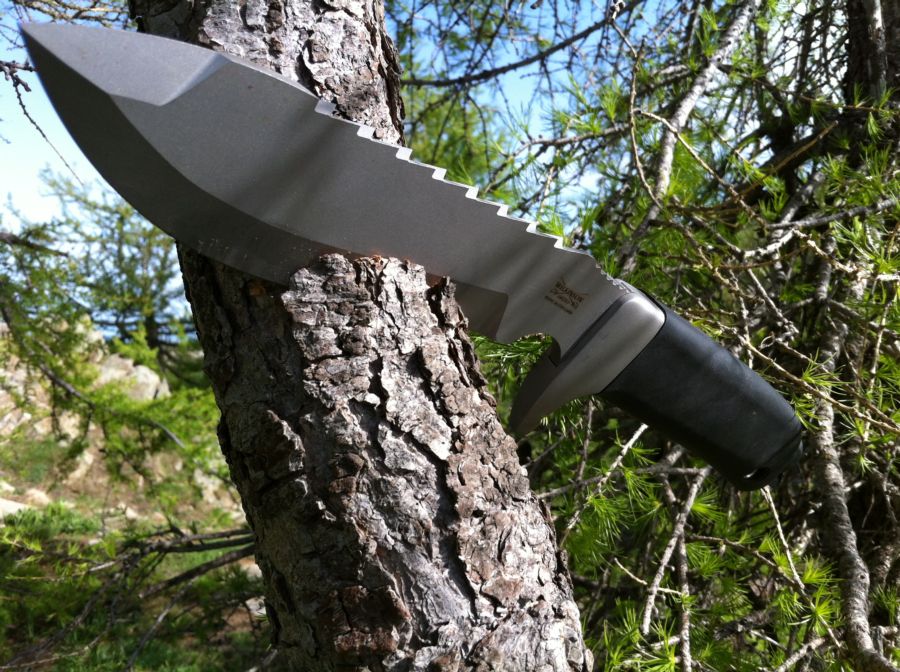 HISTORY – WILKINSON SWORD DARTMOOR KNIFE

Wilkinson Sword began to manufacture the Mk I Survival Knife in 1986.
The CSK185 Dartmoor Knife was released in early 2003 with updated alterations.

The Dartmoor Survival Knife was finished by Wilkinson Sword at their specialist swords-making division in Acton, London, which produced swords and knives for the UK Ministry of Defence (MOD) for supply to the UK Armed Forces. This same factory made the swords for the Household Cavalry, the Fairbairn-Sykes Commando dagger, and the Ray Mears Bushcraft knives, amongst others.

In 2004, MOD awarded their swords and bayonets contract overseas and in 2005, the Wilkinson Sword factory was forced to close. With this, another piece of British manufacturing history disappeared.
When the factory closed, production of the Mk II Dartmoor Survival Knife ceased.
In total, 500 numbered CSK185 Dartmoor Knives and approximately 1000 without numbers had been sold.
Mardi 26 Septembre 2023 -

- &copy 2023