PHROBIS III M9 BAYONET " MILITARY CONTRACT " (generation : 2 - 3 - 4)
NO MARKINGS on the other side
Photo N° 2 :
STAMP
ORIGINAL
M

9

BLADE PHROBIS III :
generation
3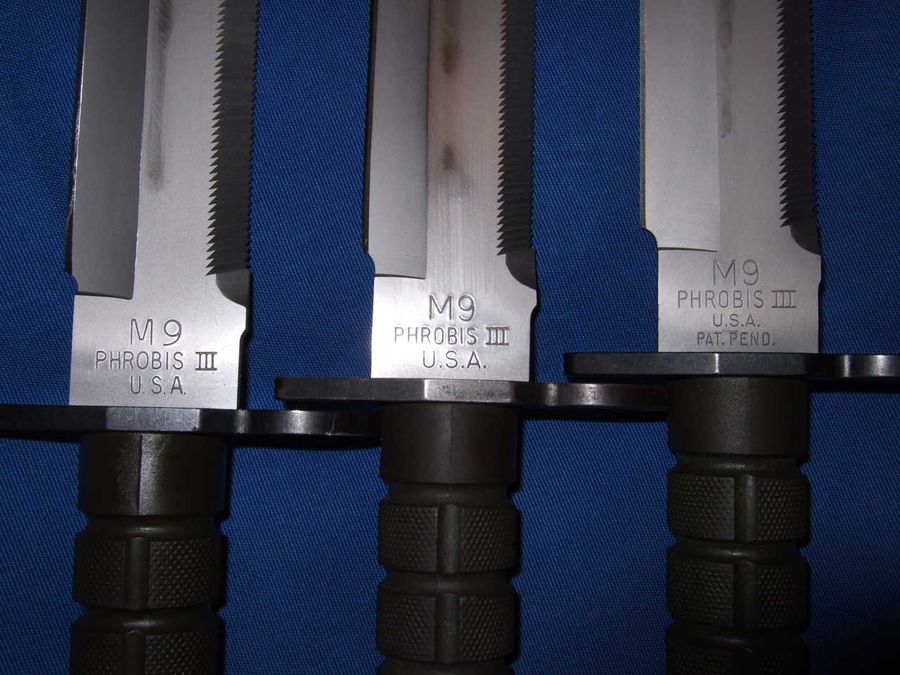 M9 BAYONET PHROBIS III :
generation
: 2 - 3 - 4
STAMP
ORIGINAL
M

9

BLADE PHROBIS III :
generation
3
About the

M9 BAYONET " 3 LINE "

(H. Brett info) :
The first of the post-Chevron M9 bayonets were stamped on the left side of the blade's ricasso with a similar 3-line marking.
This second 3-line marking is not often seen, as it was only used until the fall of 1987, when Phrobis requested, and received from the Army, authorization (on 16 September 1987)
to mark the bayonets with a 4-line marking...
Some of the early 3-line stamps had letters with their tops a bit more squared, rather than intersecting at sharp angles.
This was probably not a purposeful design, but simply the way the stamps were made by the die stamp manufacturer.
Since the variation is fairly minor, it may not even have been noticed on the production line.
Of special note is that the Army 3-line stamped bayonets will always have a long web leg tie-down loop, and brass rivets retaining the Bianchi clip.
Some of the earliest of the 3-line stamped bayonets will also have the early production M9 latch plate, which has sides that gently curve down (i.e. more rounded)
to the bottom of the plate, as you look at the rear of the bayonet.
H. Brett ( From the S.A.B.C.Journal )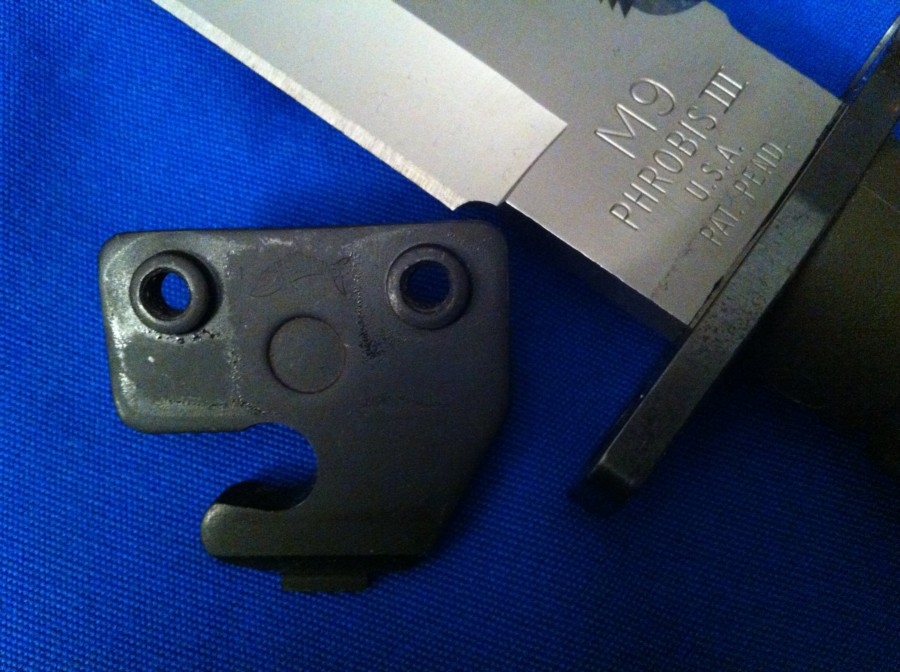 Some CUTTER PLATE have the PHROBIS logo hidden on the back, some others, nothing.
Note the narrow "
U
" of U.S.A. for this generation 4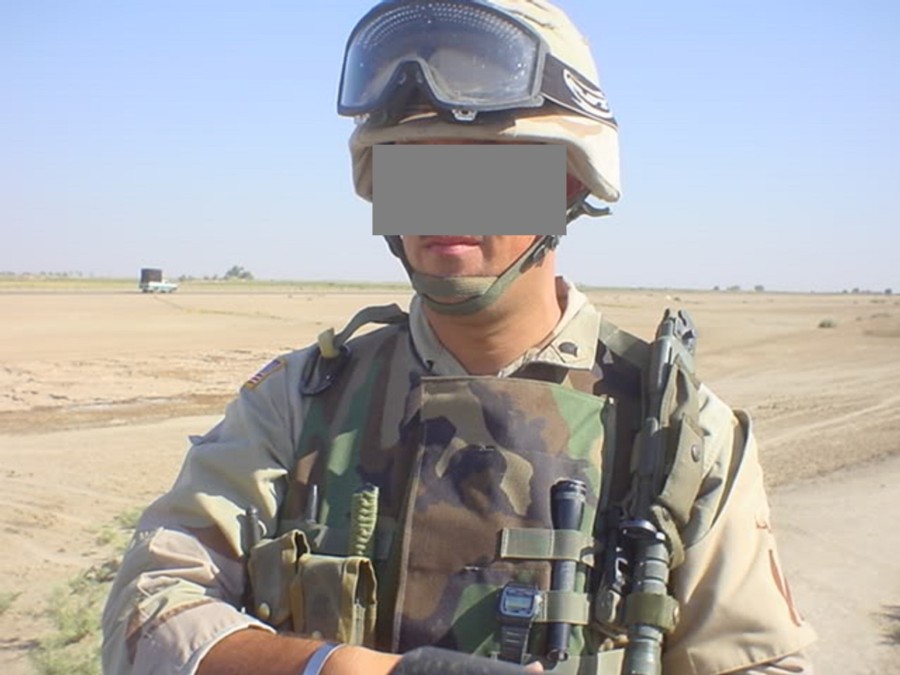 Thanks to my friend BLACKTIGER for his photo and his M9 BAYONET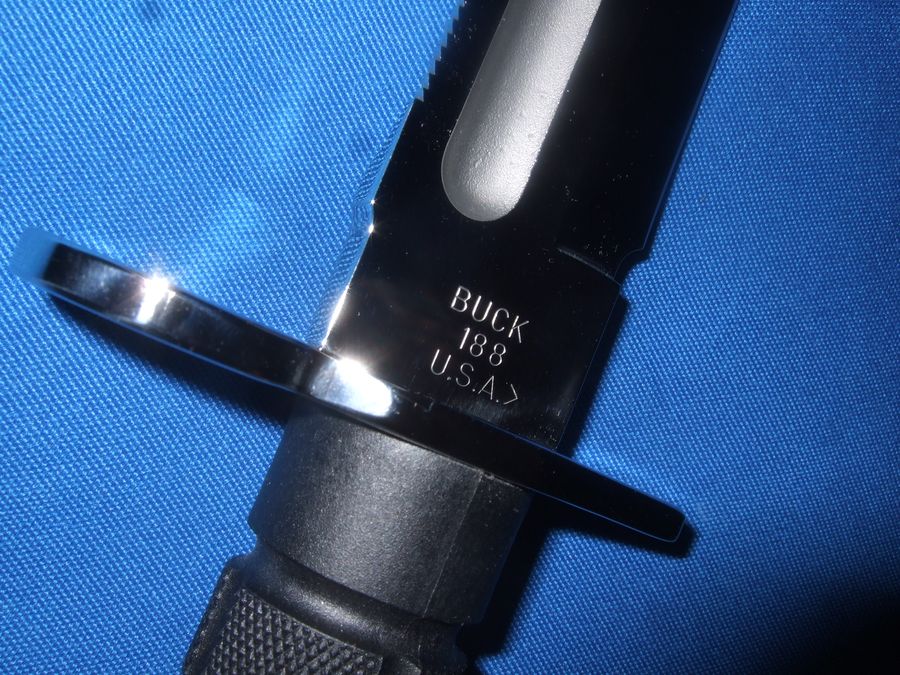 Buck Knife 188 bayonet custom polished
" H " stamped blade
The " H " that is stamped just before the U.S.A. indicates that this was a test blade
and the very end of the tang has the same " H " stamp.
According Joe Houser, from BUCK U.S.A., there is only "

?

" of these " H " stamped mirror polished bayonets in existance.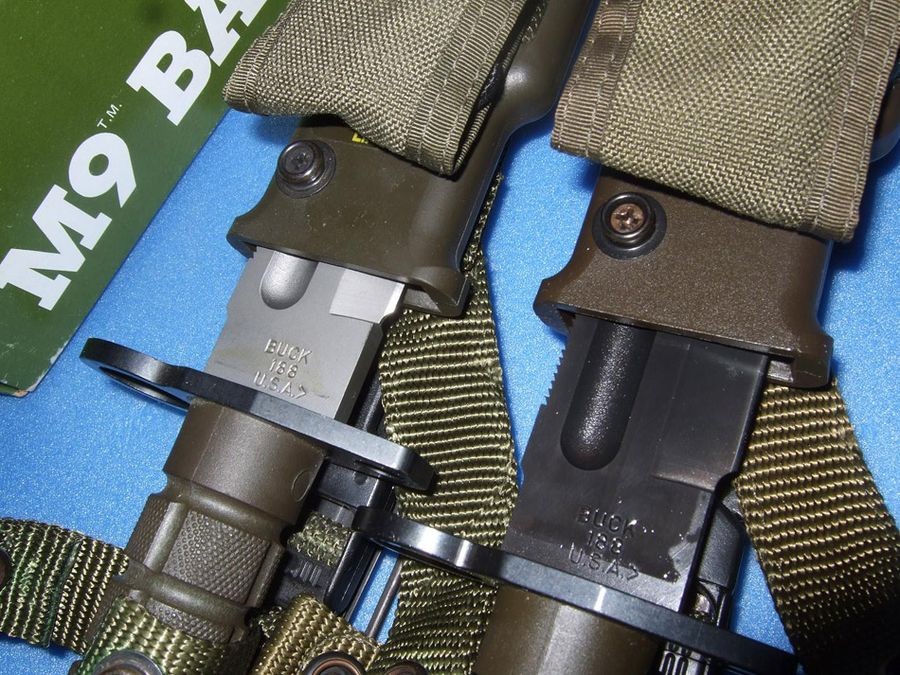 M9 BAYONET BUCK with
civilian
code 188 ... (
NOT MILITARY CONTRACT
)
Buck continued to manufacture commercial bayonets until 1997.
On the other side M9 PHROBIS III U.S.A
Mardi 26 Septembre 2023 -

- &copy 2023