THE AIR FORCE BLUE M-11 EOD KNIFE
&
THE BLUE M9 BAYONET Lan-Cay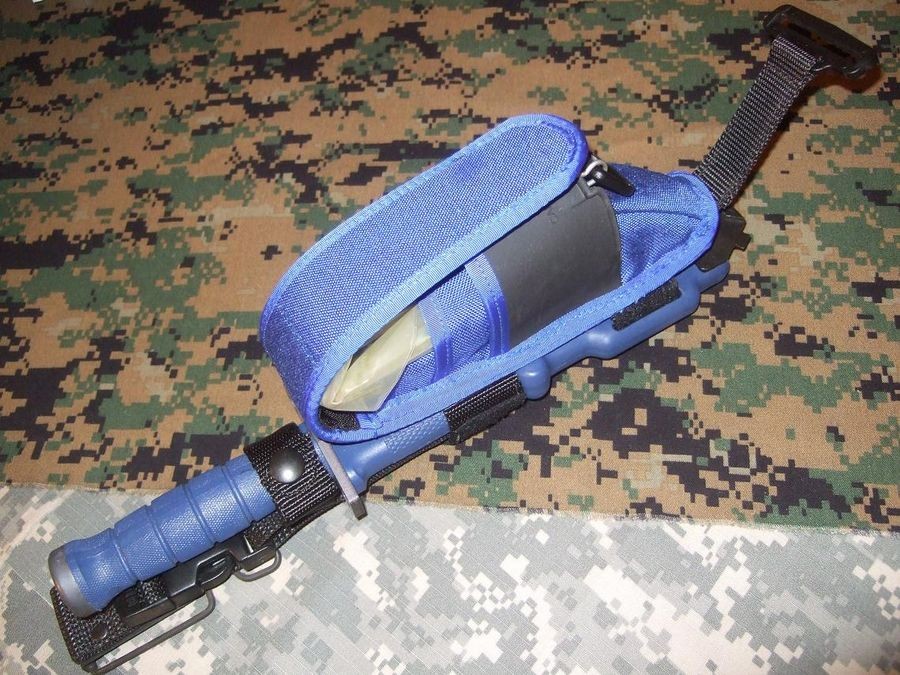 M11 EOD BLUE Knife

by Lan-Cay - Made for the CIVILIAN MARKET
PWCOSOL information :
My understanding is Barry Brown was trying to interest the U.S Air Force in the M9, hence the blue color.
Unfortunately his choice of blue color was bad and this made for poor reception by USAF.
He should have gone with darker blue Zytel fittings and black suspension.
This bayonet was perhaps the most unattractive of all the color schemes, so did not sell well.
Some fittings were used for the EOD knives, too (just to get rid of them).
I do not know how many sets of blue Zytel were made, but probably no more than several hundred as this blue M9 is not often seens.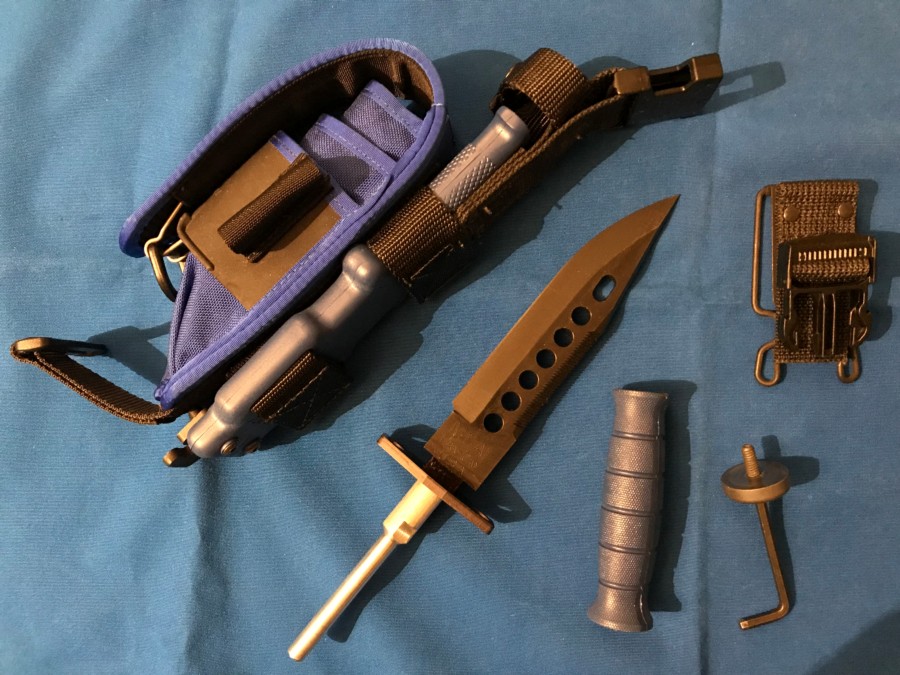 Here, the BLUE M11A1 KNIFE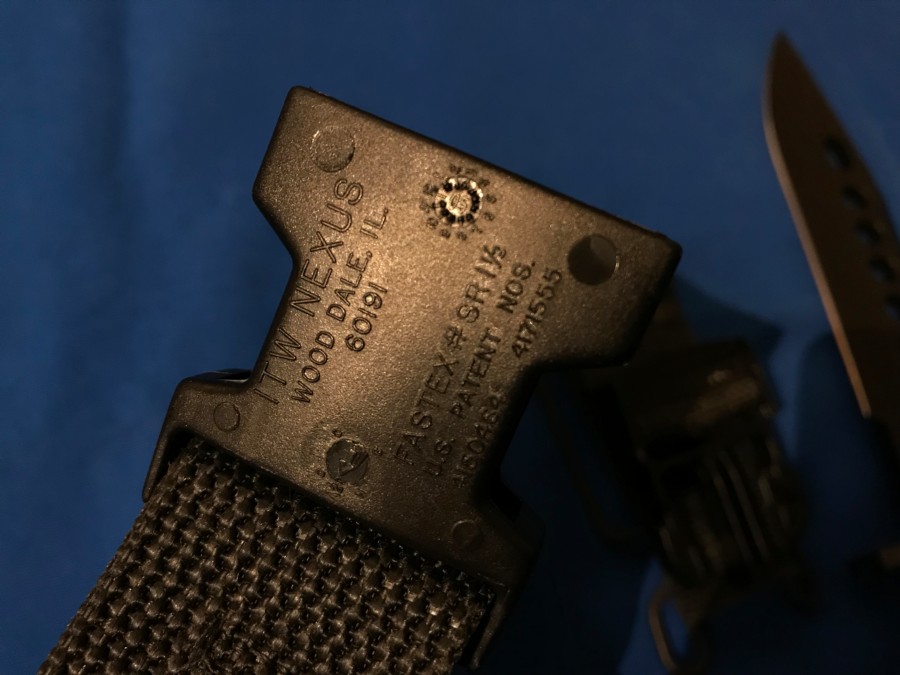 Code date : 05 (for 2005)
Samedi 02 Décembre 2023 -

- &copy 2023