BUCK M9 bayonet MARINE PROTOTYPE USMC

/

1993 (2nd model)
BUCK made 350 prototypes for the United States Marines. Half riveted and Half threaded tang
1st model / 2nd and 3rd


Most were destroyed during the testing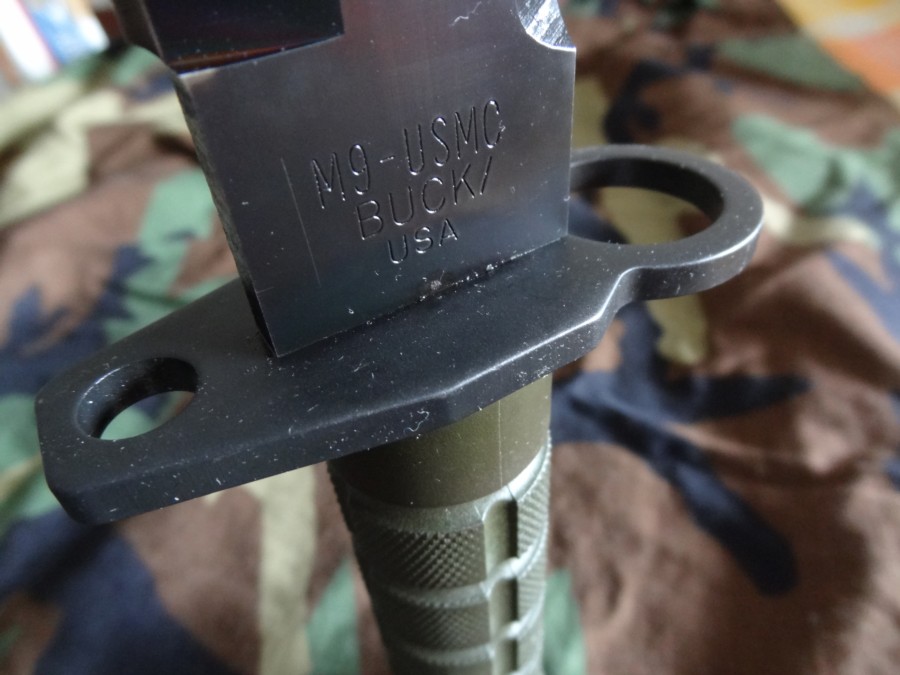 The guard was purposely assembled upside down with the bottle openers nearly covered up by the handle.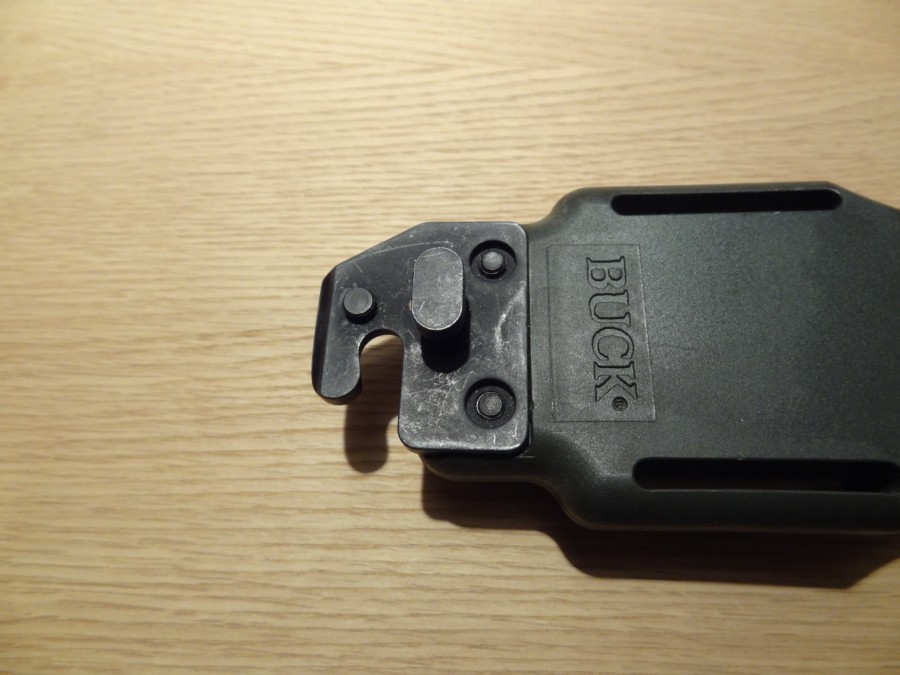 No SCREWDRIVER TIP on the M9 USMC MARINES PROTOTYPE 1993 CUTTER PLATE
Buyers!
CARFUL!
I saw two times an USMC / 1993 model with the

grey color blade

,
On ebay, these
bayonets are re-finish NOT THE ORIGINAL FINISH
Looks like blades were sharpened and refinished by parkerization or maybe glass-bead to dull metal, or matte steel finish
.
No historical interest : See the last photo
Mercredi 13 Décembre 2017 -

- &copy 2017