Since 1942 Ontario Knife Company of Franklinville, NY, has been a major knife supplier of the U.S. Armed forces
ONTARIO M9 BAYONET " COMBAT " civilian market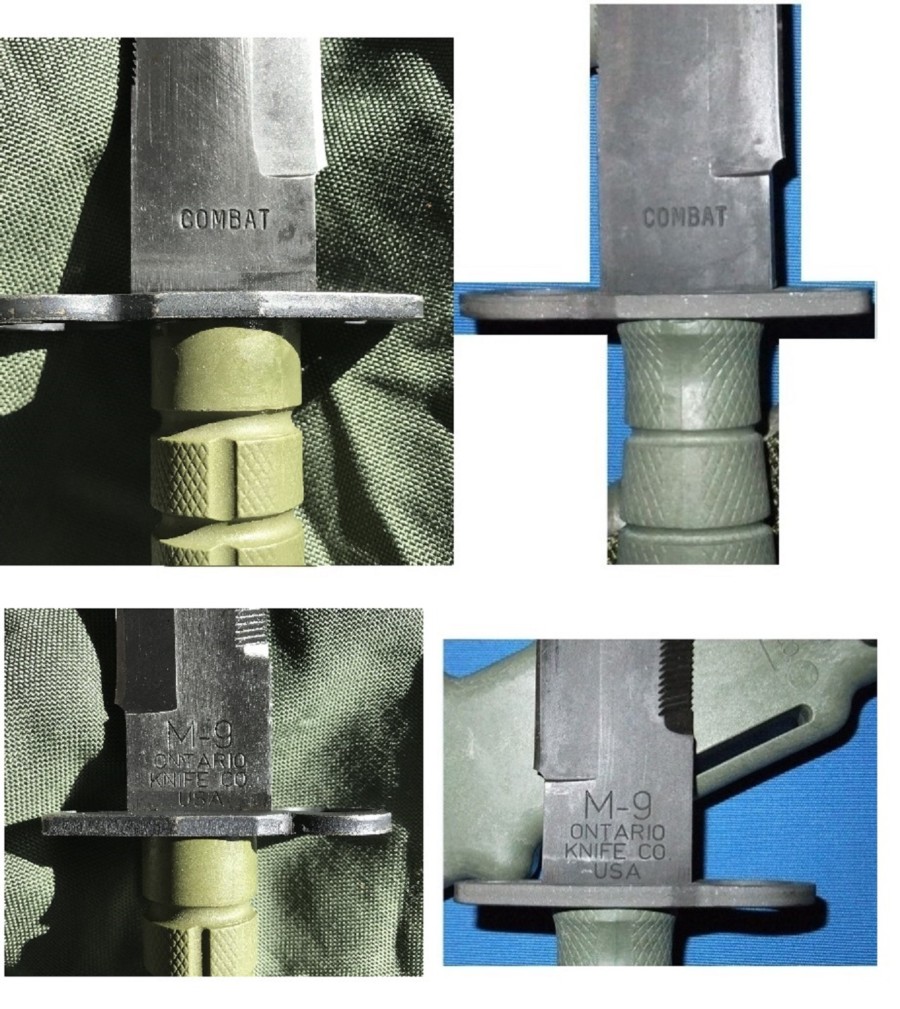 M9
&
M-9 BAYONET
National Stock Number (NSN)
1095-01-227-1739
BLACK OXIDE NON-REFLECTIVE FINISH


Blade Material :

420 modified stainless steel blade.

Hardness :

53-57 HRC
Blade Finish :
Zinc Phosphate.
Weight :
1.0 lb (0.43 kg)
Overall Length :

12.25 in (31 cm)

Blade Length :

7 in (18 cm)




Handle Material :

Modified Kraton


Ref. letter, Homer M. Brett says :
On the left ricasso of the "commercial" M9, Ontario used their old, obsolete die stamp with the hyphen between the "M" and the "9" making the marking "M-9". Stamped on the right ricasso, running parallel to the crossguard, is the block-letter word "COMBAT".
These marking differences were intended to keep the assembled commercial bayonets fi-om getting into the Government bayonets and "contaminating" them. The concern was that the QAR problems at Lan-Cay, might spread to Ontario's QAR and create totally unnecessary contract problems. The idea worked a bit, but Ontario finally reaUzed that it wasn't an efficient way to do things, and gradually with Lan-Cay finally sorting out its problems, Ontario decided to shut down its commercial production line and end using the "commercial ricasso markings" as a separate line/product.
The commercial Ontario M9 "COMBAT" bayonets
were produced both with the old style lime-green ("pond scum green") colored parts with the round grip
and with the ACU, Army colored, plastics with the ergonomic grip.
Ontario was using up the last of their first model plastics and moving their entire production of M9s into the new ACU colored plastics with the ergonomic grips.
These were only the two variations produced of this distinctive M9 bayonet.
One of the curved balls in all this effort is that once the commercial bayonets
were offered for public sale they frequently ended up in soldier's hands and on armory walls.
This same thing happened to the original Phrobis-Buck commercial M9s during Desert Storm
and it has happened with the Ontario "COMBAT" marked M9s.
As with the Buck-Phrobis commercial M9s, the Ontario "COMBAT" marked bayonets are circulating (in small numbers)
in the Army supply and armory system, again history repeats itself.
What is the significance of the stamped word "COMBAT"? This stamping die was made for, and used early on some of during the Marine Bayonet trials models
on the prototypes submitted by Ontario. The stamp was still on hand and paid for, so they used it, rather than making a new one.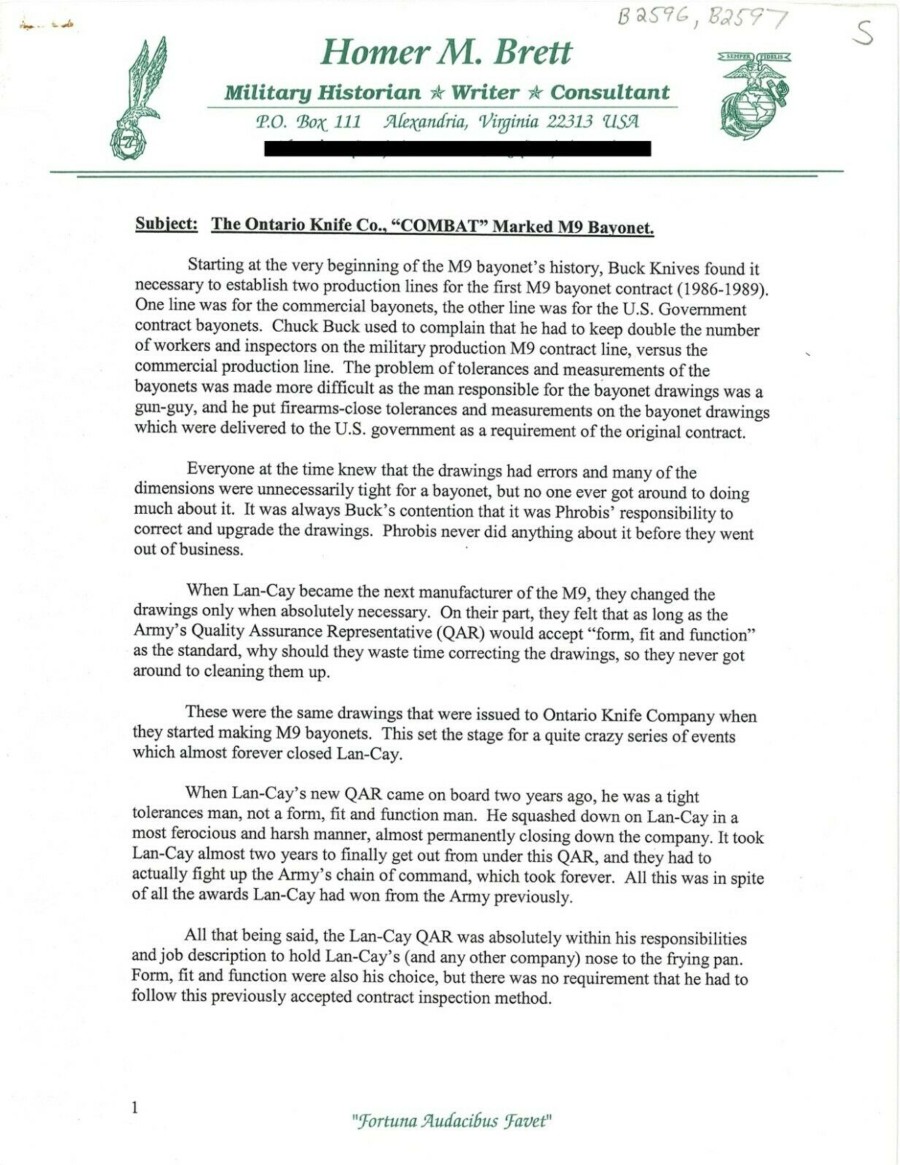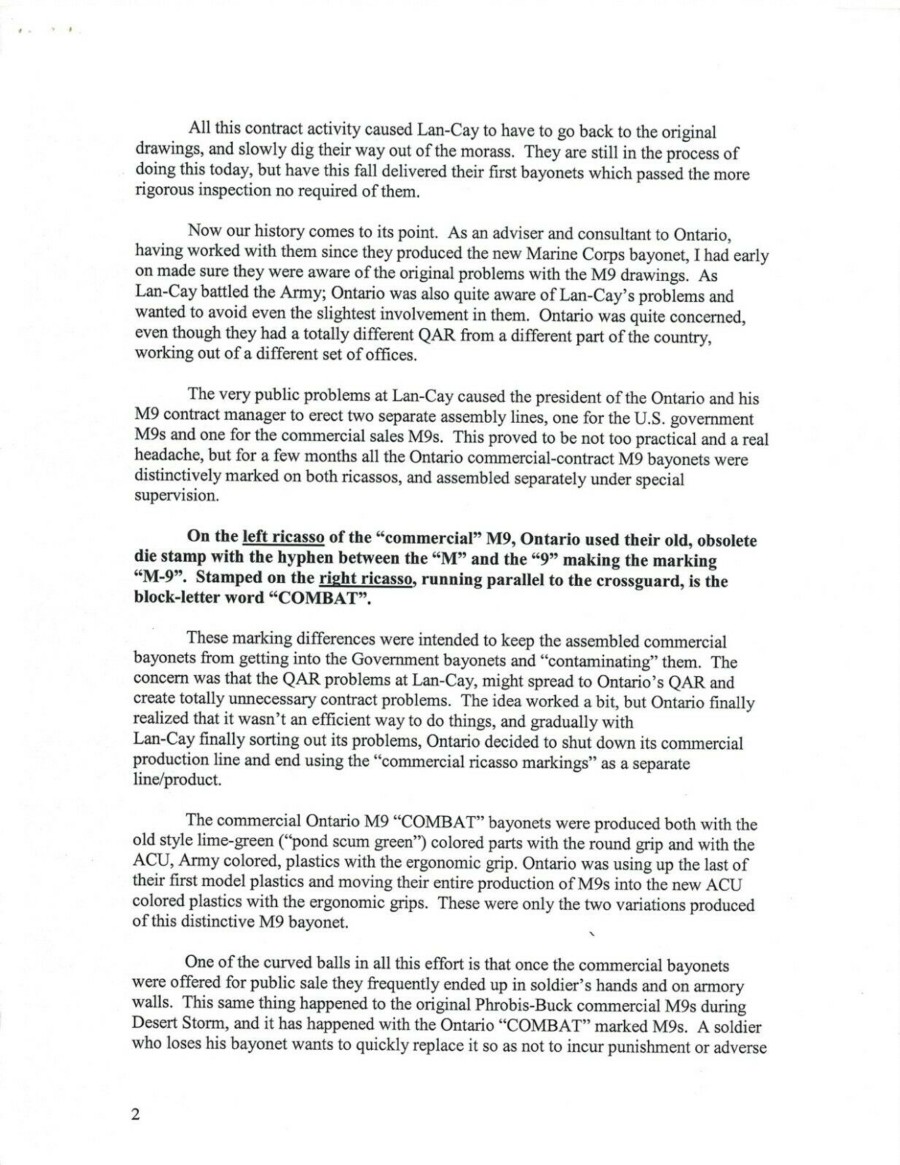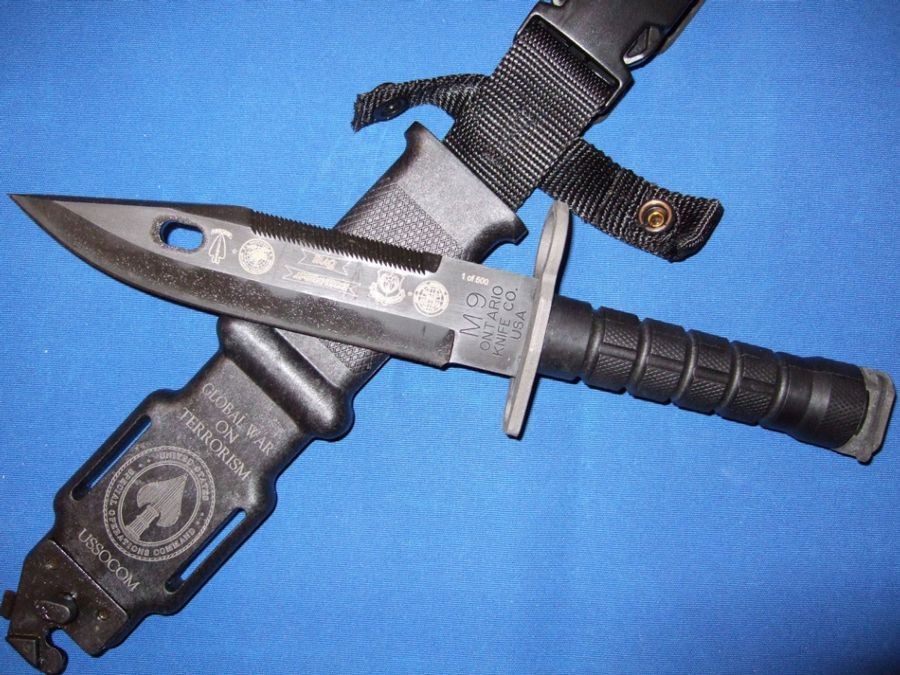 M9 BAYONET COMMEMORATIVE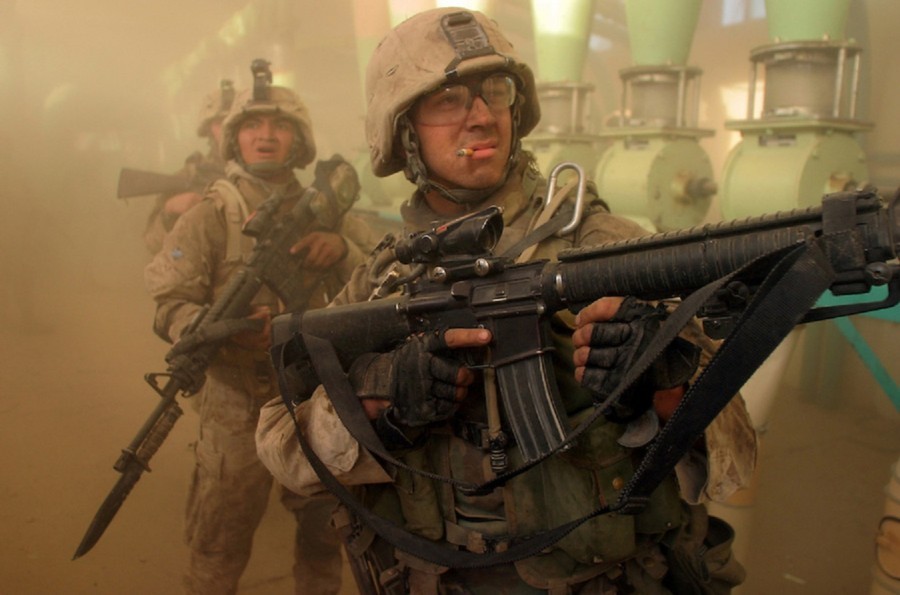 U.S. MARINES in FALLUJAH 2004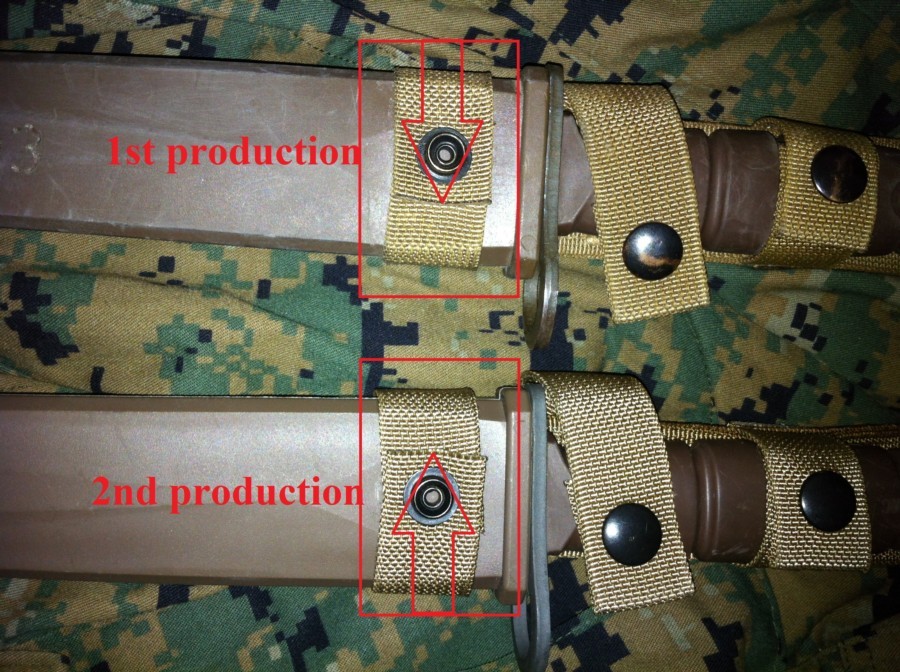 About the
OKC-3S USMC ONTARIO bayonet : Rare
variation 1 : Ref. letter, Homer M. Brett says : 1st production made.
Less the 5000 of this model was made. Then the webbing was changed for the

variation 2
Mardi 26 Septembre 2023 -

- &copy 2023