M9 BAYONET Experimental

&

Prototype


W E B S I T E M U S E U M




Made for the M16A1 - M16A2 - M16A3 - M16A4 RIFLE and M4A1 CARBINE




AMERICA!

Don't forget

Gilbert du Motier de La Fayette


and

François Joseph Paul, marquis de Grasse-Tilly, comte de Grasse


Moon's collection :

PHROBIS BUCK LAN-CAY ONTARIO DURAMOLD


&

TRI-TECHNOLOGIES INC
Crayj's collection : MISSION knives & MAD DOG knives

on pages 48

to

56
Collectors! For sale :

M9 BAYONETS

pages HOME to 46 :

$

2.000.000


except the models surrounded by red color and the model page 44

Started : Sept. 2006 -
Update
:
Dec. 24 / 2017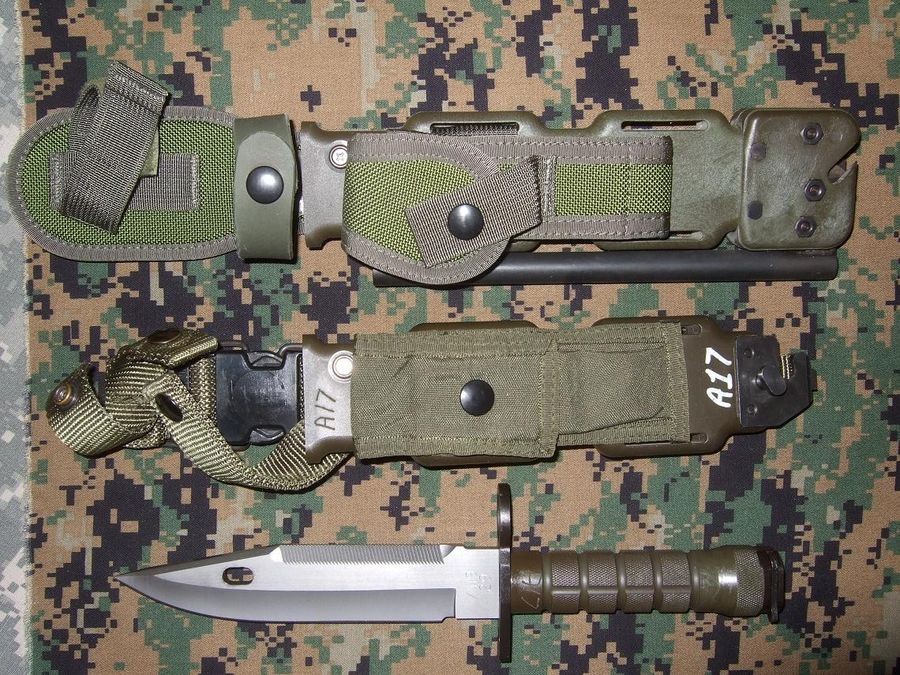 M9 BAYONET PROTOTYPE XM9 PHROBIS U.S.A.

see PAGE :

3


... [ one of the 55 prototype made in 1986 ] ...
PHROBIS won the ARMY's XM9 TRIALS without any failure. This model is considered by the collectors as the "grail" of the M9 BAYONET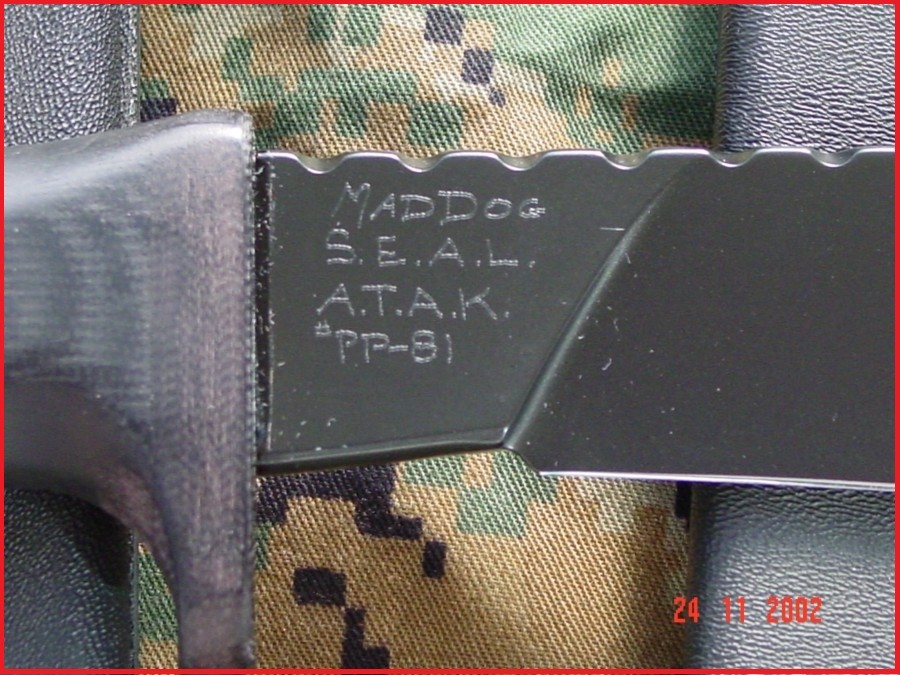 MAD DOG model A.T.A.K. made for the Navy Seal's
Crayj's collection :
START
pages :
48 to 57 ...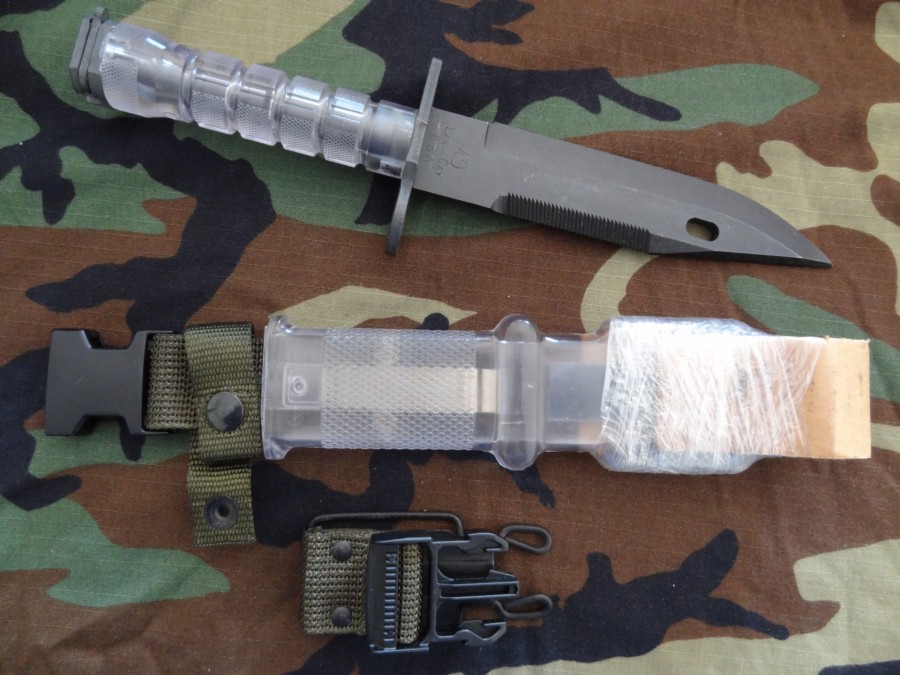 M9 BAYONET " CLEAR " LanCay - Lan-Cay - PROTOTYPE

see pages :

29 - 31
Here, the VERSION 2 :

Lan-Cay

:

100 made


Only the VERSION 1 were made :

25 units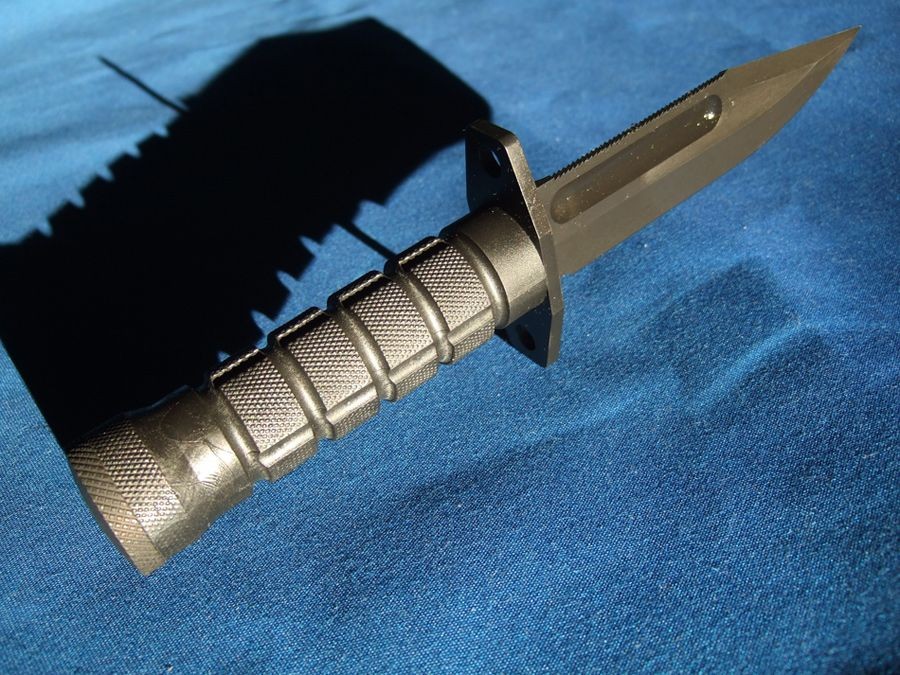 C.U.K. PHROBIS (Combat Utility Knife) [ No markings : blade & scabbard ] Used by Navy SEALs for the OPERATION DESERT STORM 1991 -

see page :

15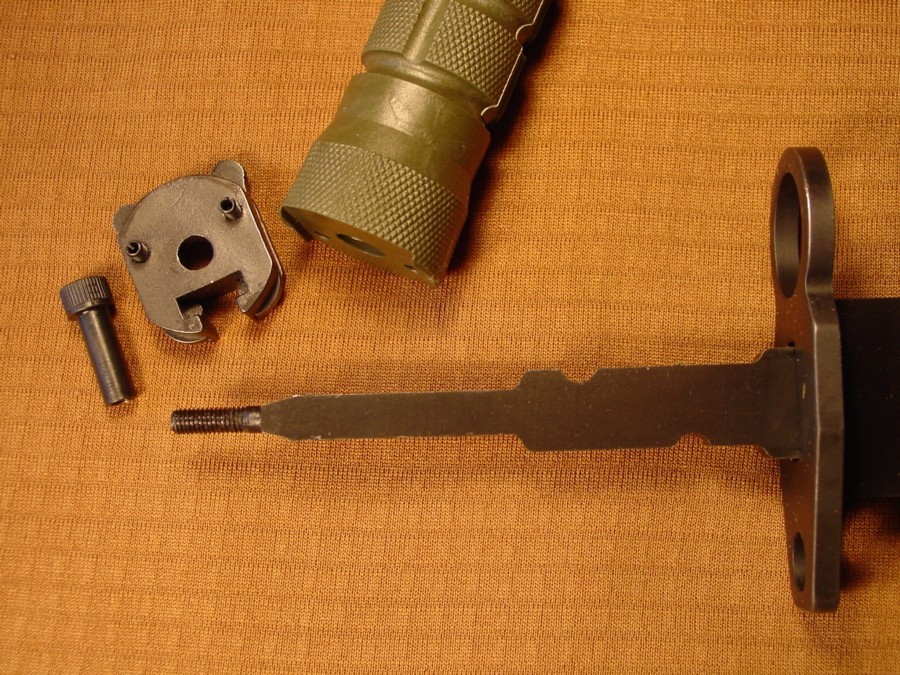 This is 1 of 20 made -
PROTOTYPE BUCK M9 BAYONET BARREL NUT
-
see page :
30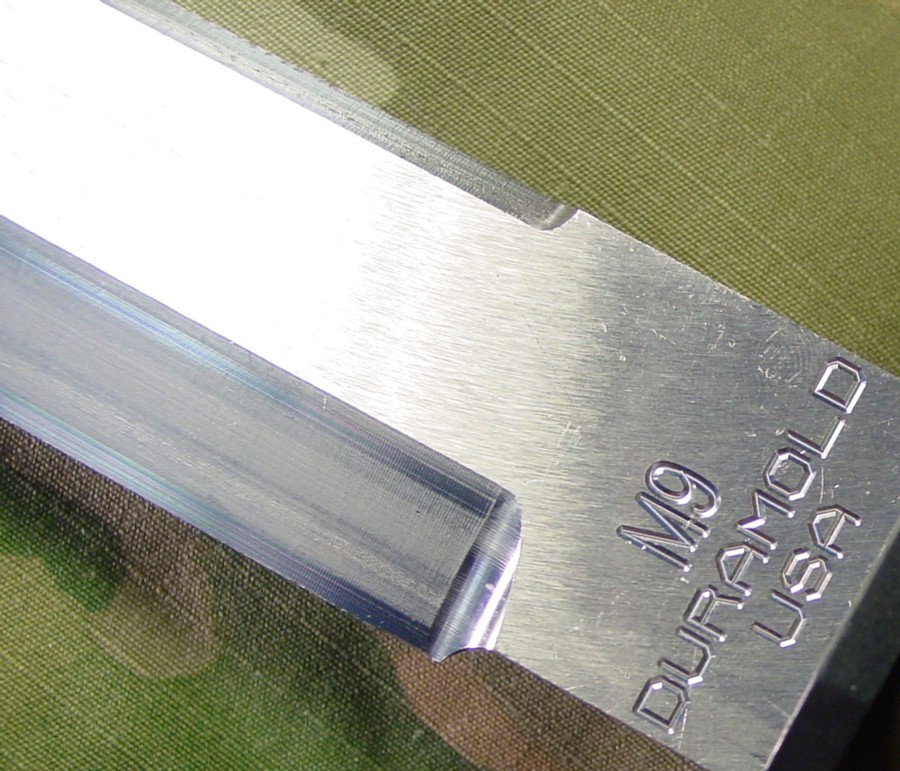 M9 BLADE
PROTOTYPE
DURAMOLD
see page :
43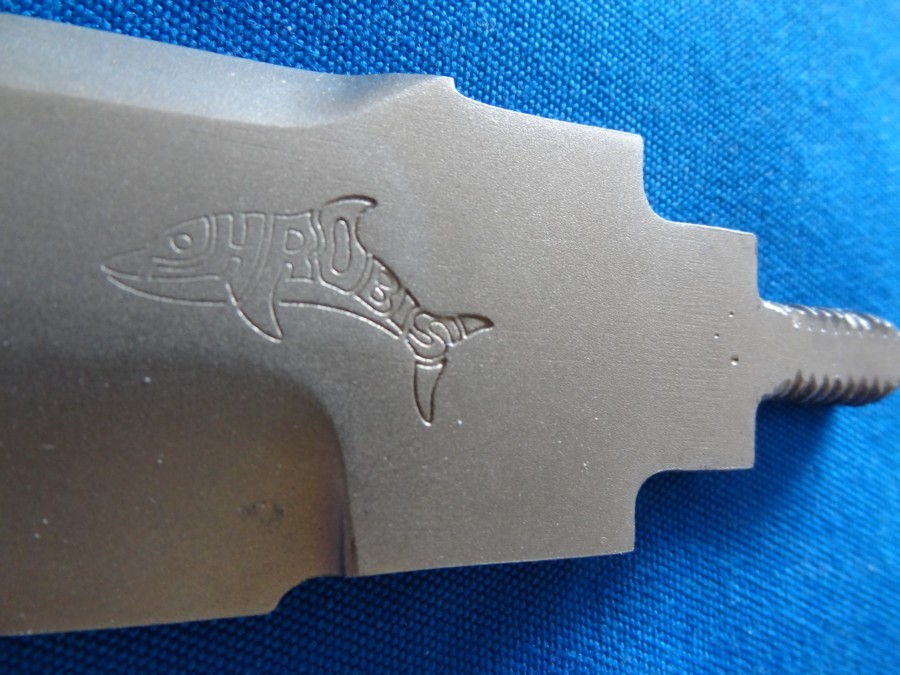 M9 BAYONET BUCK/PHROBIS III BLADE - No saw, no markings only the ultra rare big dolphin stamp
Heat treat Rockwell dimples are present on the tang
Certainly less that 5 units made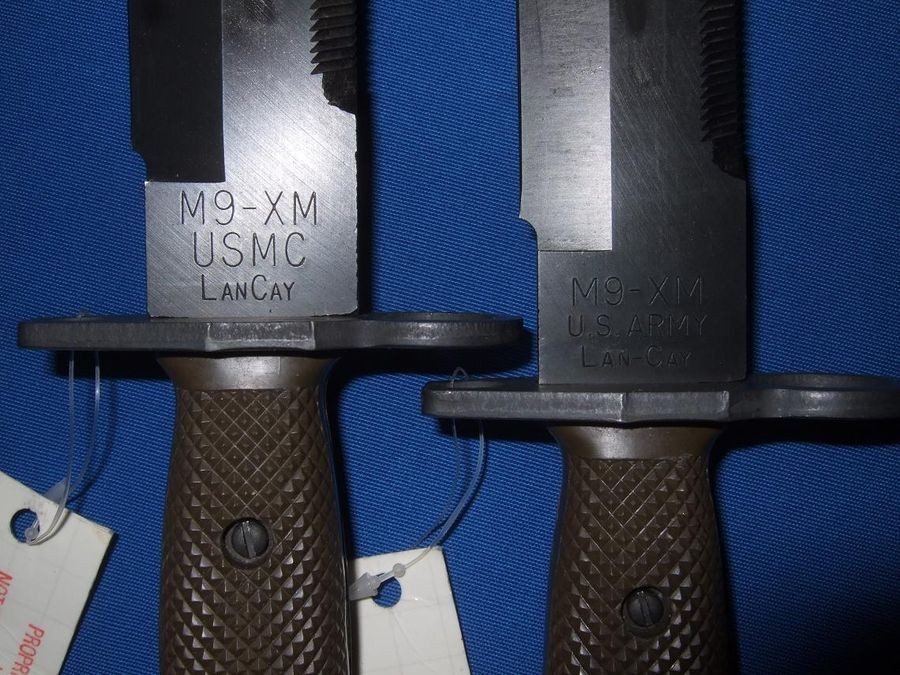 M9 BAYONET USMC - U.S. ARMY - EXPERIMENTAL, PROTOTYPE M9-XM
type
" B "
by
LanCay - Lan-Cay
- Made in 1994 - 1995
(

see pages :

24

&

25

)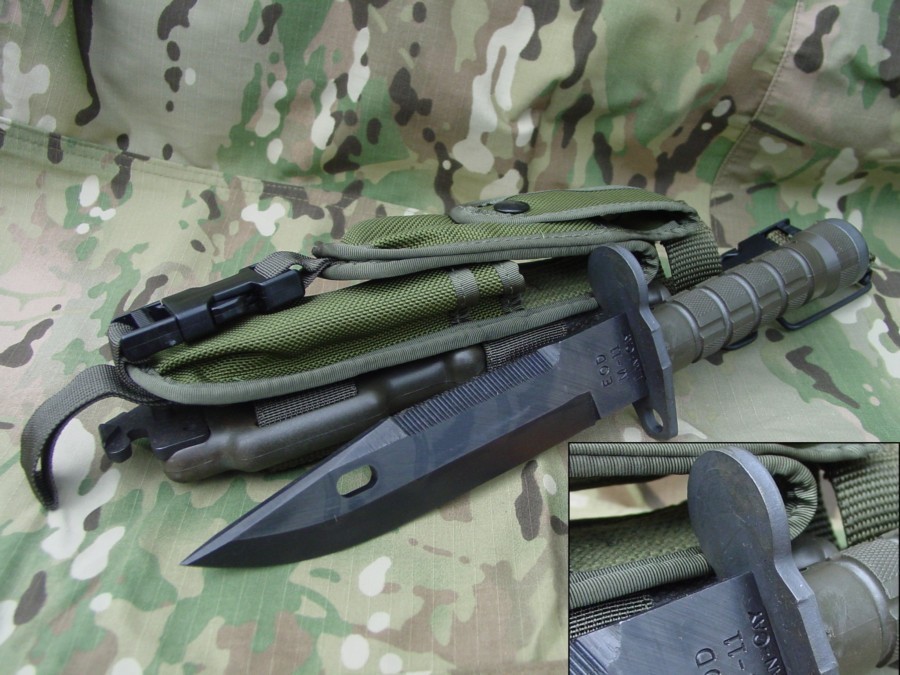 Lan-Cay EOD M-11

-

Type 2

-

Modified Bayonet Crossguard
-
Made in 1997


First production - First contract

:
Less than 200 made
This is 1 of 3 models that were submitted as trials knives
and that the symmetrical guard and revised pouch
were a result of this field testing.
These were designed in a joint effort between the Army's 52 Ordnance Group and Lan-Cay.
These knives have been deployed
to the 754th Ordnance Company (EOD) based at Ft. Monmouth who was at the time in training for deployment to Bosnia,
throughout the Army's EOD units, and have been used in Bosnia, Kuwait, and many other places by the Army's EOD companies.
This first production run was divided up in a "1-1-2" ratio of guards. One Muzzle-Ring Guard, one Modified Bayonet Crossguard
and two knife type guards for every four knives produced.
A total of less than 200 of the 1st production pattern knives were produced and issued.
After active service in Bosnia and Kuwait, the M11 was standardized in the black color.

(Info : Homer M. BRETT)
Book for sale beginning of January
!
Special Book ONLY 188 All numbered 1/188 , 2/188 ,3/188 etc. I just got the signers page finished. Rick McDonald is in Vietnam and I had him sign a page by himself also commander CoulterHas his own sign page for chapter 8 which is CUK, MFK, SEAL Knives!
Pretty badass to have the commanders signature ! the following pictures art of the real autograph pages that will be put in the special book it's almost 500 pages long it took me 5 1/2 years to write and the cost on the book will be $99 plus shipping. Not only will have the special pages it will also feature over 75 pages of color.
The next version for future only 35 pages of color!
No autographs and cost probably retail $39.
The signers on the Signers page Captain Mykel Hawke, doug Olson,Randy Mortan,Art Acuna, Leroy Remer, Harry Camphuysen, Joe Houser, Jeff Hubbard and CJ Buck.,
Second page Rick MacDonalds page and last autographed page CMDR Coulter's page in Chapter 8. So 13 signatures total including mine.
I am starting a Facebook campaign if you want a book you can click on my Facebook and be put on the list I'm sure at $99 plus shipping I will sell 188 of them in a few months or less as soon as they're all sold out then the mass production will begin my book also features the very last few pages the next generation Buckmaster that Buck knives will be making Ha Rich
Coming soon...
Jeudi 18 Janvier 2018 -

- &copy 2018