PHROBIS C.U.K USE BY SEAL TEAMS OPERATION " Desert Storm " 1991 .
Black Zytel scabbard and handle .
No markings for blade & scabbard .
Number made : UNKNOW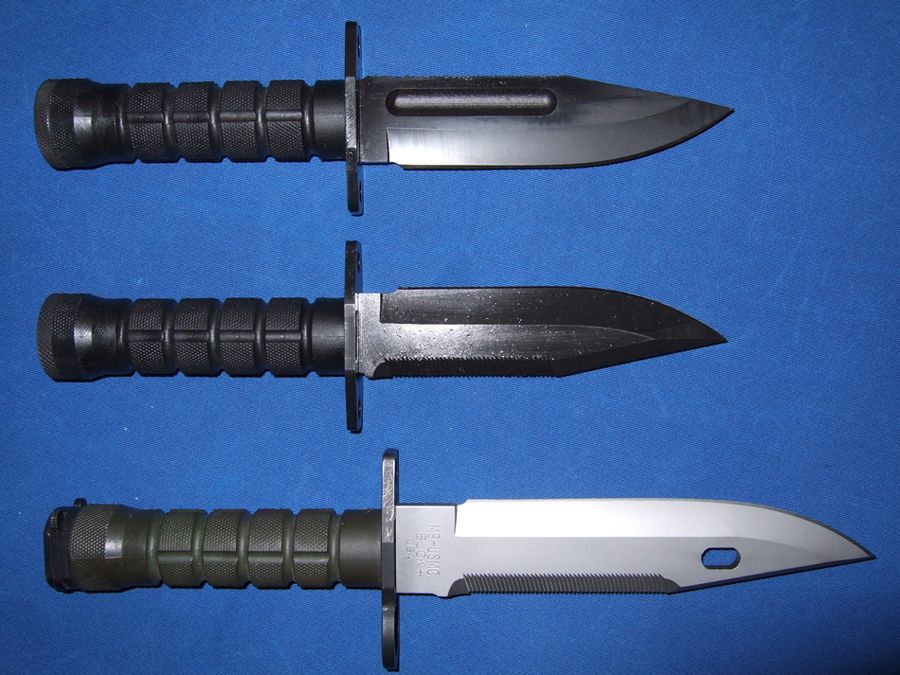 Difference lengths between the PHROBIS C.U.K. and the M9 bayonet U.S.M.C BUCK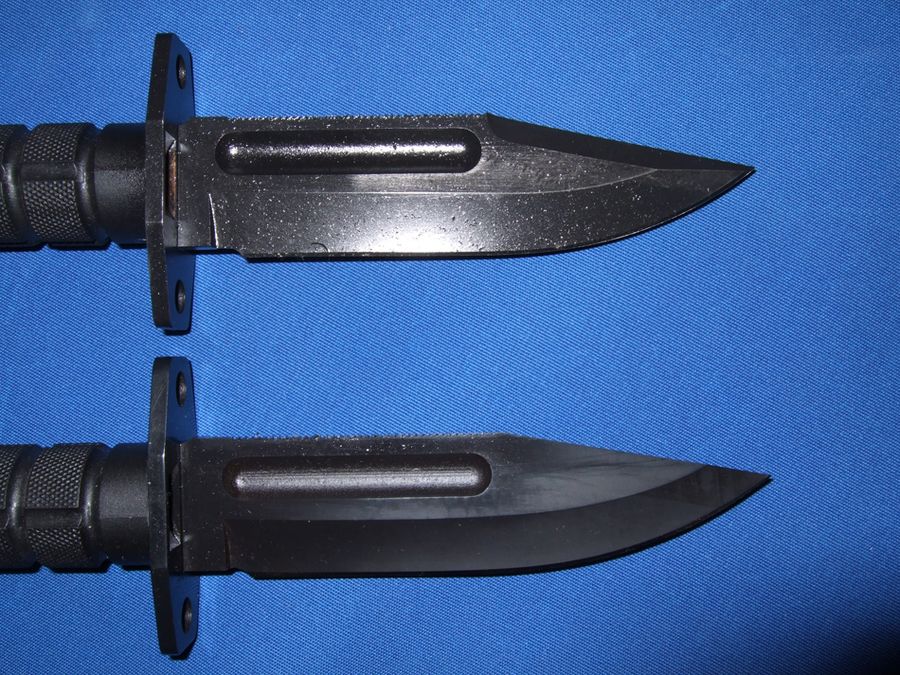 UP : 1st MODEL ... DOWN : 2nd MODEL
(first model had a false edge that was beveled on both sides.) VS the 2nd model : single bevel false edge.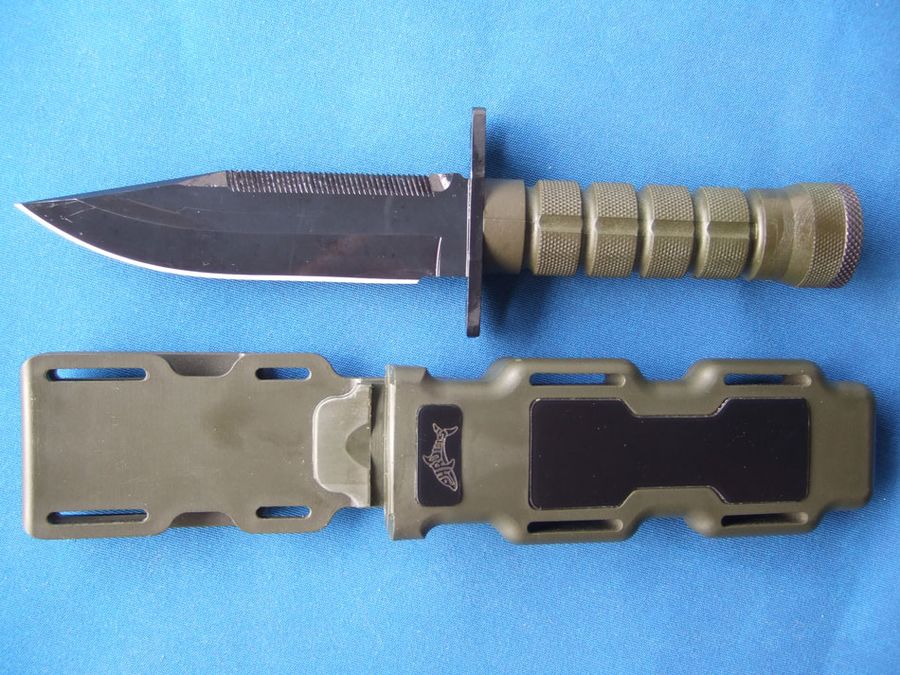 An early OD colored C.U.K with a sterile blade and markings on the scabbard ... ( Era :1st war-gulf)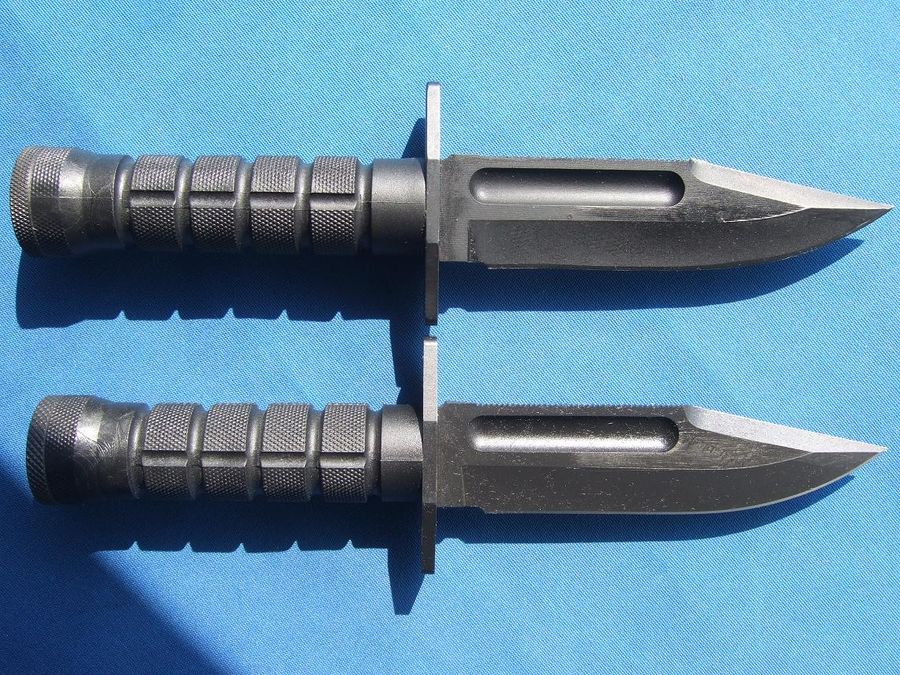 Two various lengthes handles for these 1st model